This web site is dedicated to attendees of Burning Man and regional burns around the world.  These participants who build Black Rock City in the Black Rock Desert of Nevada are called "burners". If you're not a burner or "one of us" then you might have a distorted view of the event. Partially this distortion is the fault of burners themselves. Satire articles that are understood to be inaccurate exaggerations of excess by those who go to the "Big Burn" are seen as totally outrageous by conservative people.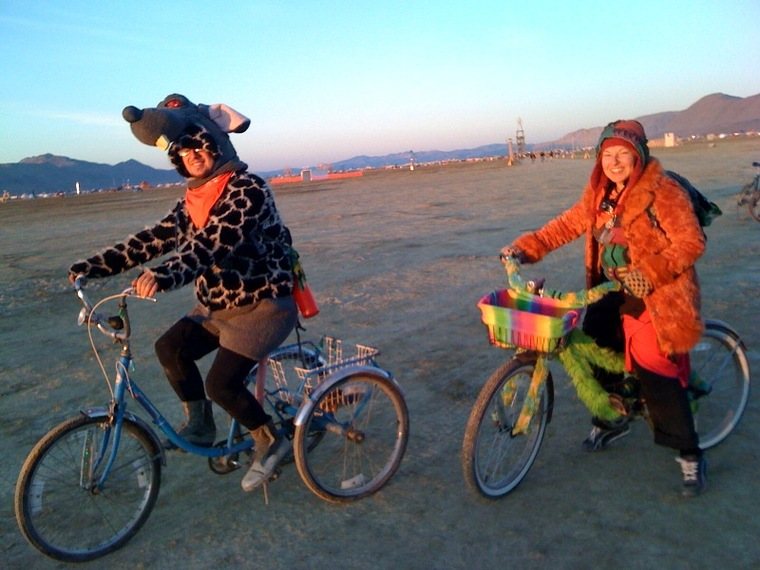 Sure there are naked people there because it's hot since it's summer in the desert. Not everyone is though. Burner parties are always costume parties. At Burning Man a lot of effort has been put into the outfits that are worn. What you might not know about the photos of people is that part of the burner culture requires permission from each person to take their photo. Not everyone respects this. Burning Man isn't for everyone. I worked with one guy who went probably a decade ago with some college friends. They were given some body paints at the greeter station. He only went once. He didn't like it. He was what burners would call a "frat boy".
I started going with my teenagers in 2009. There aren't a huge number of children or teenagers at the event. In Canada schools, colleges, and universities start after Labour Day. In the United States they start in August. In California if a child misses more than three days of school then the parent can be in trouble with the truancy officers. There is a family oriented section of Burning Man called Kidsville. You can find more information about bringing kids in the Playa Survival Guide for Families. Adult theme camps are placed far away from there. Kidsville is not a babysitting service.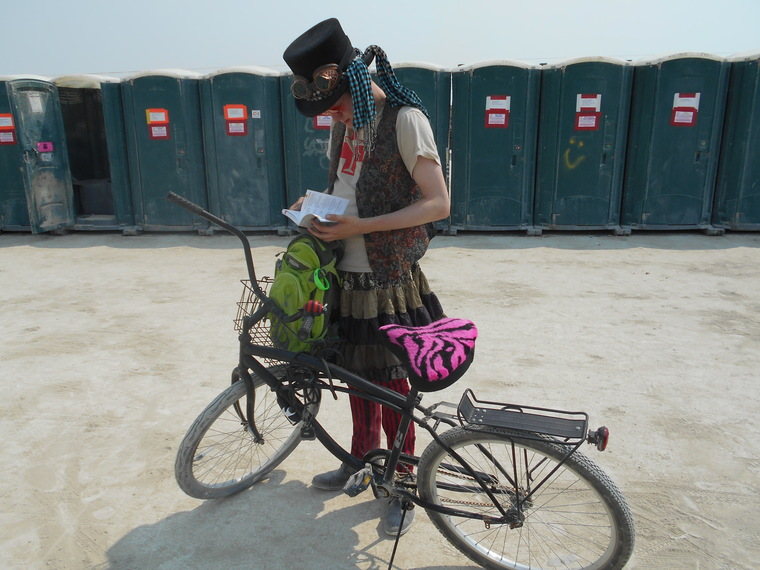 Parents must look after kids until they're over the age of 18 on the Playa. If a child goes missing then the Gate is closed until the child is found. There are enough lineups to get in and out of the event without that. So it is a huge responsibility to bring a child. It's the teenagers who are the greater problem than young ones. They want to be independent and explore on their own. Camps are nervous around teenagers if there is a camp bar. If a person gives alcohol to a minor then there is a large fine. A few years ago a few camps got stung. Now if you want to have a drink anywhere you need to have proof of being legal age. Even if you have gray hair. No exceptions. Have your driver's licence or a photocopy of it on you. Also if  you bring a 19 or 20 year old down from Canada you may have problems keeping them from drinking. The drinking age in the States is 21 whereas it's 19 in Canada.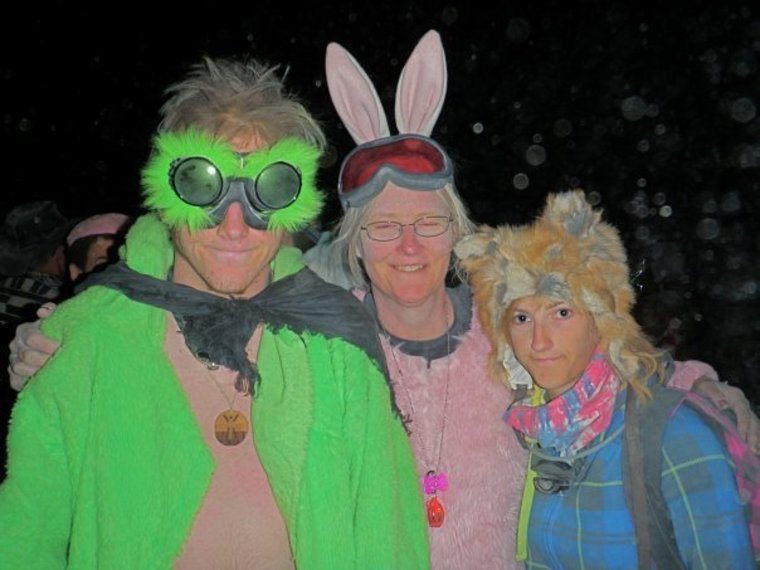 Before I went the first year I talked to a mother who had been going for a few years. I asked about the drugs and whether people give you food with them in it. She said you can just ask if it's "special". Mostly you don't want food or even water from random strangers. Camps that serve food have to meet Nevada food safe regulations.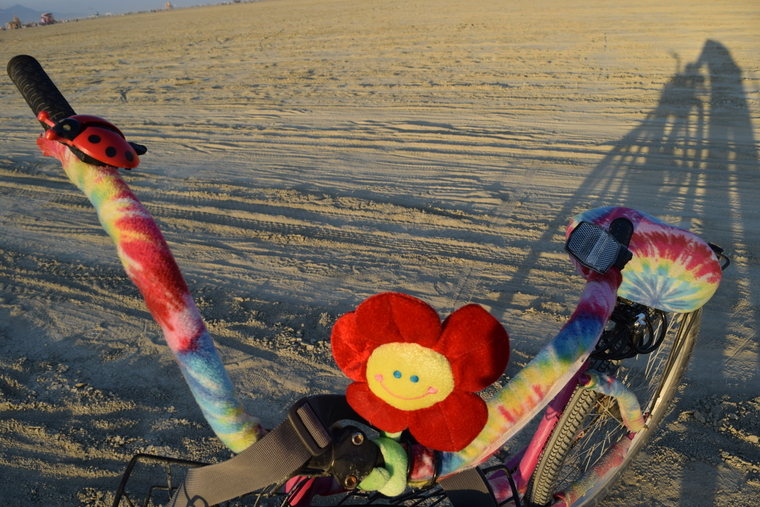 Which brings me to safety. Black Rock City has 70,000 citizens. I grew up in a city half that size. A teenage girl got raped a couple of years ago. Her mother said that Burning Man is safe. Generally it is. My daughter says that women should have a guy along with them to keep them from getting hit on. This girl accepted water from someone that had a drug in it. The event does not have rape kits because of the protocol that is required for them to be of use legally. To get one you have to go to Reno which is about two and a half hours away. It's not that hard to get to the hospital there. Someone has to follow the ambulance in a car so that the patient can get back to the Playa. You need your tickets and a medical form from Rampac the medical tent. Even without someone in a car the volunteers who man the ambulances phone the hospitals in Reno to see if anyone is ready to go back to the Playa. There are a fair number of accidents. Rebar used for staking down tents so that they don't become airborne can rip open a leg if the top is not bent down in a candy cane fashion or doesn't have a tennis ball over the sharp end.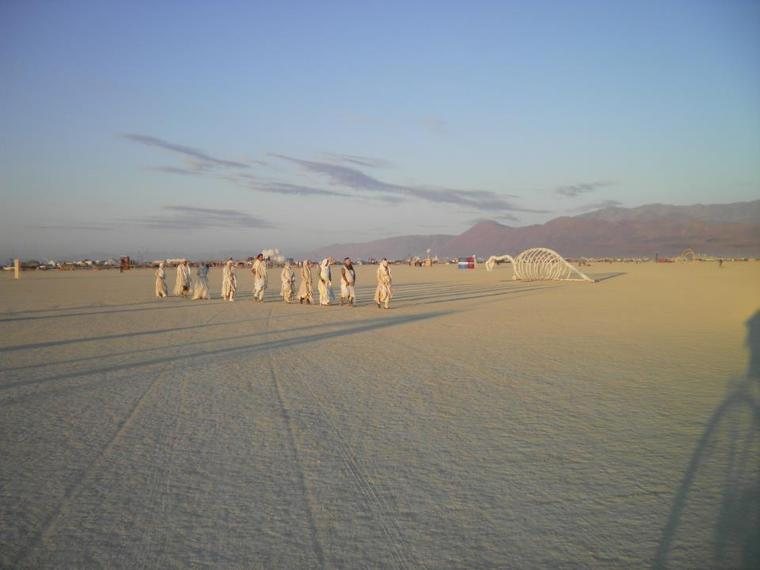 There has been a lot of discussion as to whether children should be allowed. I think it's good when families can experience the incredible art and the friendly cooperative culture. Quite a few of my friends have taken a parent. Usually they rent an rv because the older generation wants the comforts of home. If you camp in the Alternative Energy Zone Village (AEZ) you can't use fossil burning generators. I camp there and it's nice and quiet at night. Some people make "swamp coolers" to provide a kind of air conditioning for their shelter. They're a fan blowing on water basically. They work in the desert because of the dryness of the air. I'm hoping to build a couple this year to bring. If you bring an rv and want to use the generator then you should bring dryer hose to attach to the exhaust so that you don't accidentally gas your neighbours in tents.
People come from all over the world to Burning Man. Drawn by the enormity of the structures and the participatory nature of the event. There are no spectators; only participants. Each person contributes to create the experience. Because of the contributions by different people every year – no year is the same as another year. There is a theme chosen that people try to incorporate.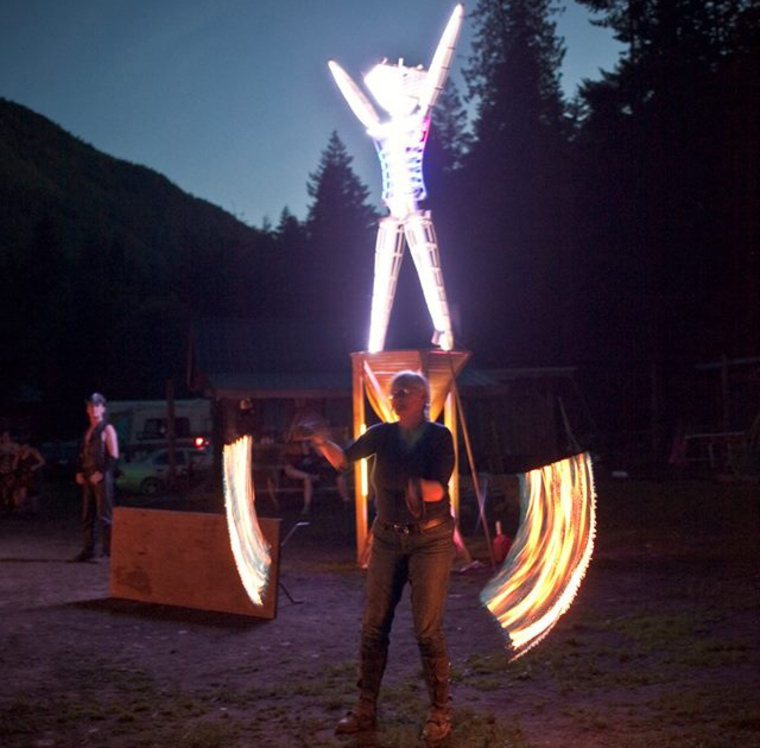 The easiest way to figure out how to come to Burning Man from far away is to go to the Burning Man web page and look at the Burning Man Regional Network. If there is no regional group for your area you can always start one. I plan to discuss the kinds of things that can help build your community in a future post. With a group coming you can coordinate a camp. Many camps have members from their home town. They can get together at home and discuss what kind of camp they want to bring. Most camps are open to being joined by people from somewhere else. If when you're at Burning Man you make friends at a camp you can always ask if you can camp with them the next year. I camped with people from my city for three years and then I change to another one where I was spending most of my time anyway. If you're going by yourself you can look through the list of theme camps on the web site. If the description of one grabs you then you can email the organizer and ask if you can join them. We have a very active group here on Vancouver Island. The photo above is of me spinning fire at Otherworld.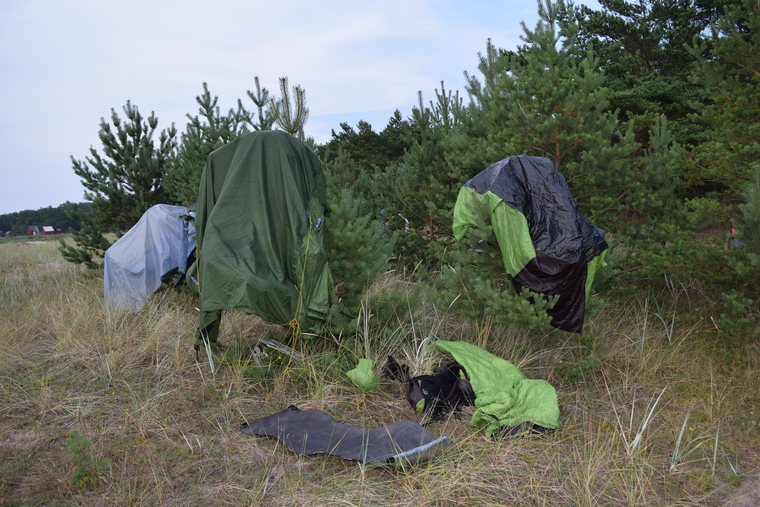 In a future post I will go over camping gear that can fit into a suitcase for flying to a burn. The tent that works for regional events may not be the one you want for the desert. Above photo is our wet camping gear after a thunderstorm in Sweden.
You don't have to rent an rv to go to Burning Man. I've been six times and always been in a tent. You might want to rent a car to get all the food and water to the playa though. There is a burner bus which is pretty great. Before you go you need to read the Burning Man Survival Guide.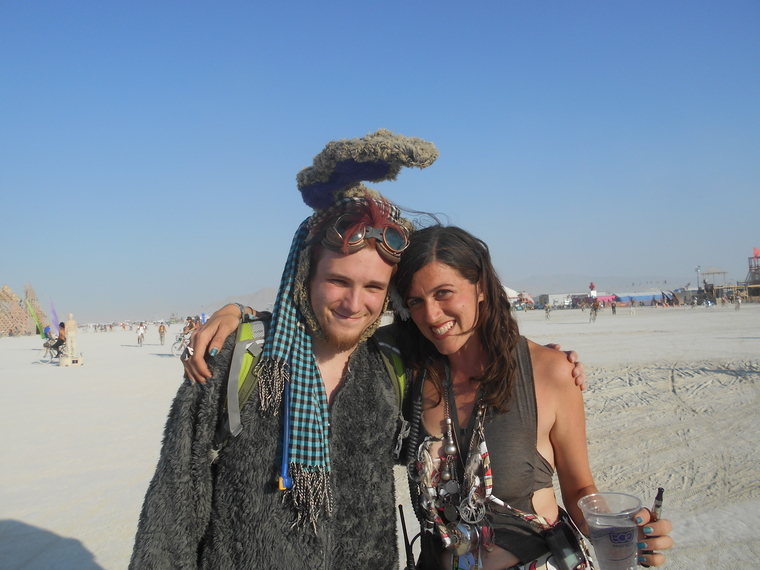 I've also been to numerous regional burns. Above is Sparky and our friend, Meghan Rutigliano, Burning Man's Regional Network manager. She's been to Otherworld, our Victoria event and seen our Gnome Forest art installation. Always great to see her. Every burn is unique and interesting in their own way. If you don't think one that you're at is awesome then do something to make it so.
Are you excited about going? I am.