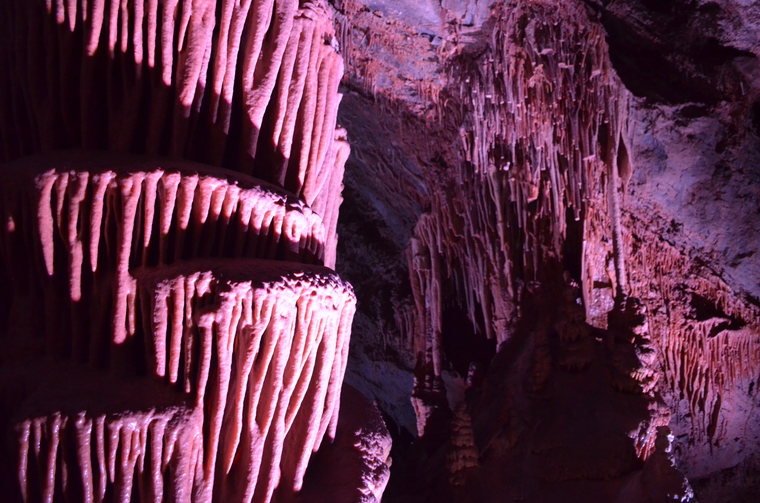 I have visited quite a few caves. I have no interest in being a spelunker with a headlamp affixed to a helmet going where no others have gone before. I'm quite happy to have a guide and a well lit cave.
To see the map of the locations click here.
I've also been to an ice cave in the Alberta Rockies with my cousin when we were teenagers. She grew up in Calgary close by.
The Cougar Caves which are near the Scout camp, Camp Barnard, in Sooke, BC are more of a crack than a cave. Here's an interesting write up about them – Cougar Caves by Follow the Arrow.
The rest of the ones that I've visited are in the USA.
Oregon has the Sea Lion Caves, the Lava River Cave, and the Oregon Caves.
Montana has the Lewis and Clark Caverns.
Arizona has Colossal Cave, and Kartchner Caverns.
I'll be adding separate posts for each one.
Can you visit if you're claustrophobic?
Maybe but the Kartchner Caverns had airlock environmental solid closed doors. I was nervous myself in the Lava River Cave alone with a flashlight imagining 60′ of lava pouring through to carve the walls. The Cougar Caves would be fine as you're not underground. The Sea Lion Caves are a giant room and not confining at all.