I am setting up a FREE workshop on self discovery. As a group we'll discuss the day's reading, and work through questions designed to aid self awareness. We'll explore various ways to see how travel, nature, and art help define us. Identifying what is currently working in your life will aid your feelings of self worth. This will be a safe environment for participants to exchange viewpoints and observations. Please join the Penguin's Wanderlust Facebook Group ! The posts will appear here in the Self Discovery section of this web site.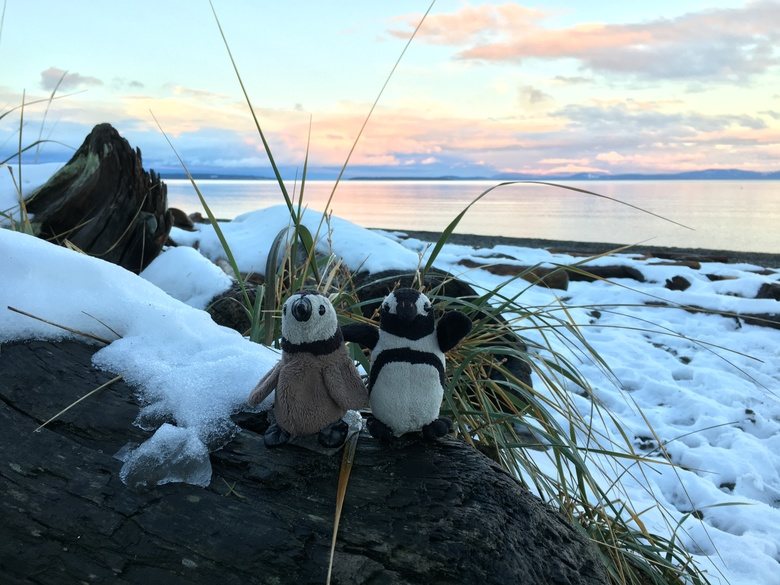 I initially envisioned the creation of a workshop on self-discovery. I intended to develop it to coincide with the A to Z Blogging Challenge for April 2017 . This didn't happen but I am slowly adding video interviews on my YouTube channel. Check them out!
Are you excited yet? I am!
Below are interviews on Self Discovery:
A – Art
B – Balance
C – Change
Part 1 is an interview with Dawn Yuan about dealing with major life changes. Change is an integral part of life. It can be difficult to deal with. Dawn talks about coping with moving halfway around the world, different customs and language, and then divorce. Our hope is that Dawn's journey and positive attitude can help you in yours.
Part 2 is a general discussion about change with Dawn Yuan.
D – Depression
Myself, Christine, and Kayleigh discuss mental health. Our hope is that something we've said might help you in whatever state of mind you're in. Depression is a tough topic, and I was really happy when they both decided to help tackle it.
E – Emergency
An interview with Patti Locke-Lewkowich about emergency preparation in the event of a catastrophe. Our area is expecting a major earthquake. Patti talks us through the items that she has in her grab and go bag. Having an important set of survival items just inside the door of your home or in your vehicle can be invaluable.
Note: I'm still learning how to use my camera. Until this interview, I didn't know that it shut down video at 20 minutes. It's all good. Without trying new things, a person doesn't learn. Today I learned that by verifying my YouTube account that I could post videos longer than 15 minutes. I'm still contemplating buying an editing program. Learning is an ongoing process. I hope that you've learned something useful from this interview. I'll be putting together my own grab and go bag. When I'm done then I'll post a video about it.
F – Finance
G – Goals
An interview with Christopher Bauer of Reborn Relics about goal setting. It is our hope that something we have said will aid you in your own pursuit of success and happiness.
H – Health
I – Identity
J – Journal
K – Kaizen
L – Living Arrangements
M – Magic
N – Nature
O – Organization
P – Pets
Q – Quiet
R – Relationships
S – Success
T – Travel
U – Unavoidable
V – Ventriloquist
W – Whatever
X – Xenophobia
I discuss xenophobia (fear of strangers) with Christine Chao. Christine went to help at Standing Rock earlier this year and speaks briefly about her experience. I mentioned the blues musician (Daryl Davis) who influenced 200 KKK members to leave the organization. Christine told me about Manzanar which was an internment camp for Japanese Americans during World War II.
Part 2 of this topic is filmed at Manzanar which is in the eastern Sierras of California.
Y – You are Enough
Z – Put Me In the Zoo