I flew to Glasgow last year with my burner friend, Natalie. After I visited family for a week in Scotland I took the train to Oswaldtwistle in northern England to visit with her family.
They have a fairly narrow backyard going out from the house. Typical backyards have just grass with flowers along the edge. Instead this one has made effective use of the space with varied shapes.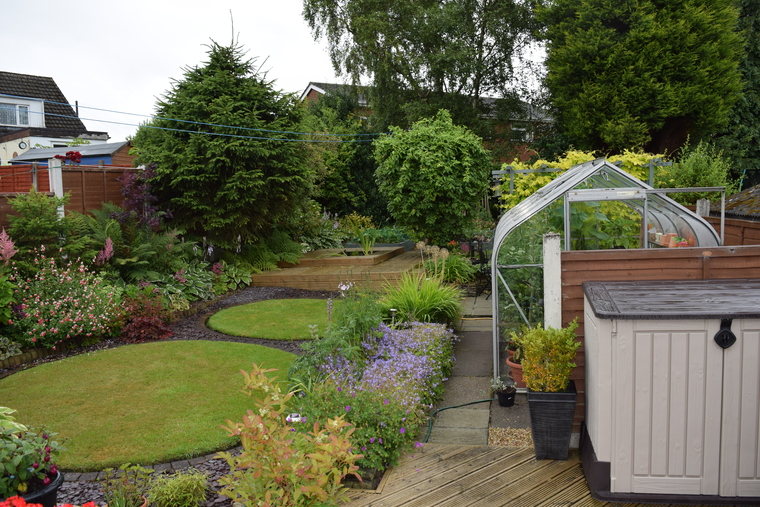 water feature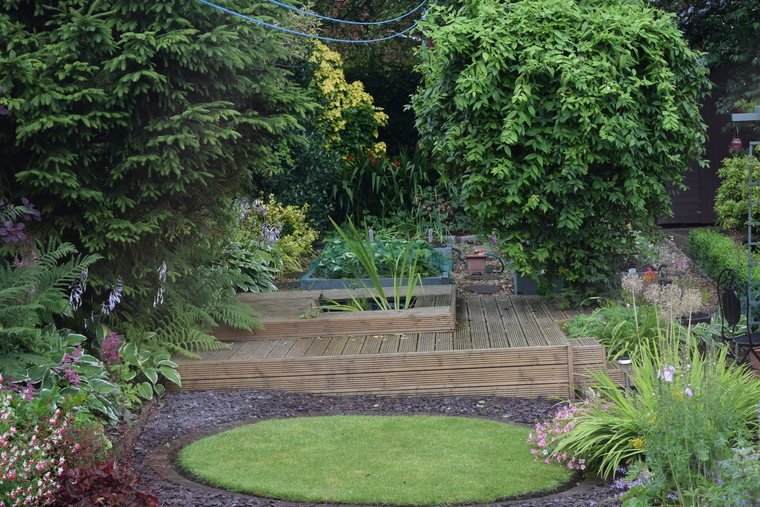 I should fix the horizon on this photo.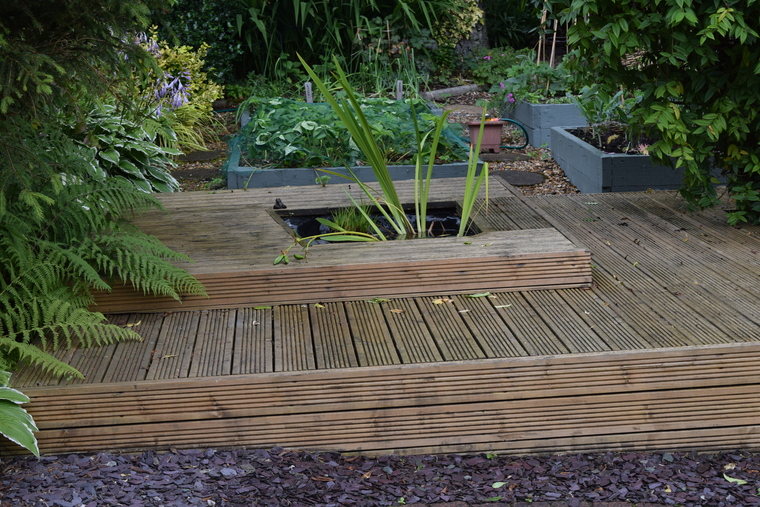 jjj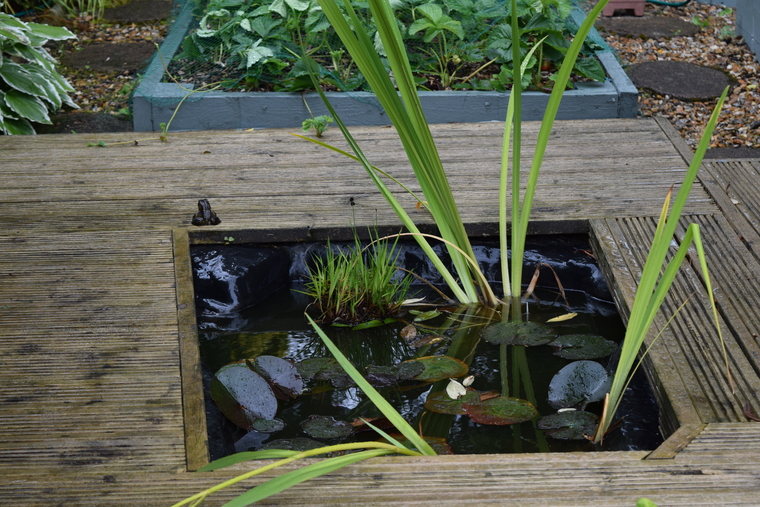 kkk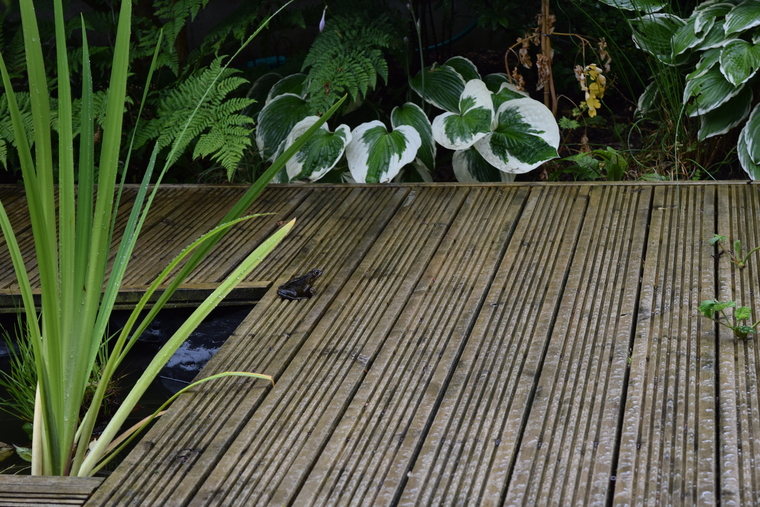 The frog is by ferns and variegated hosta. I had hostas in my yard but the deer ate them all. They prefer the shade.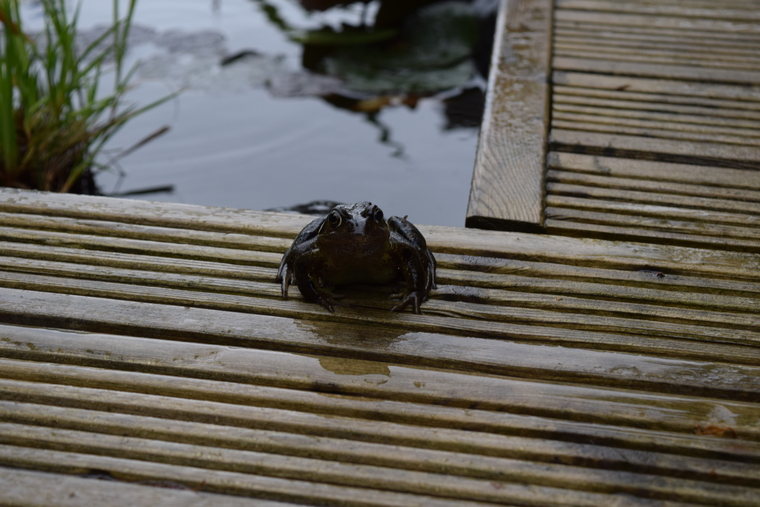 A closeup of the pond's frog. I have a toad statue that's about the size of this frog. In Ottawa I kept it in my small garden with the roses and called it my Rose Toad.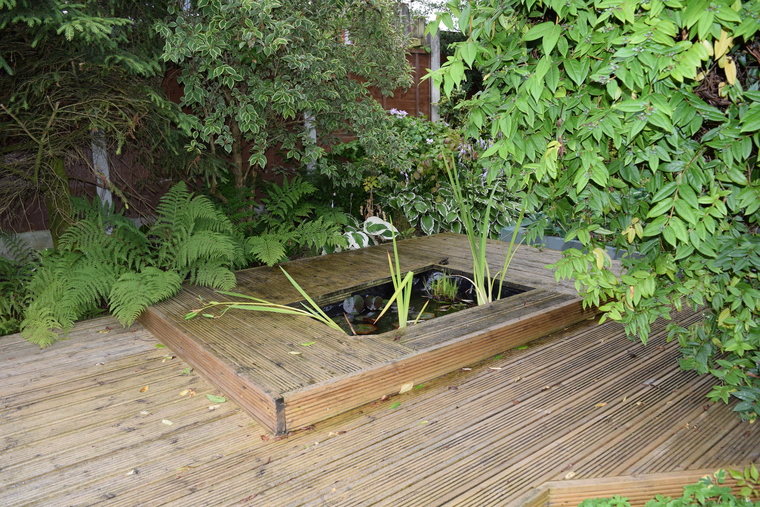 kk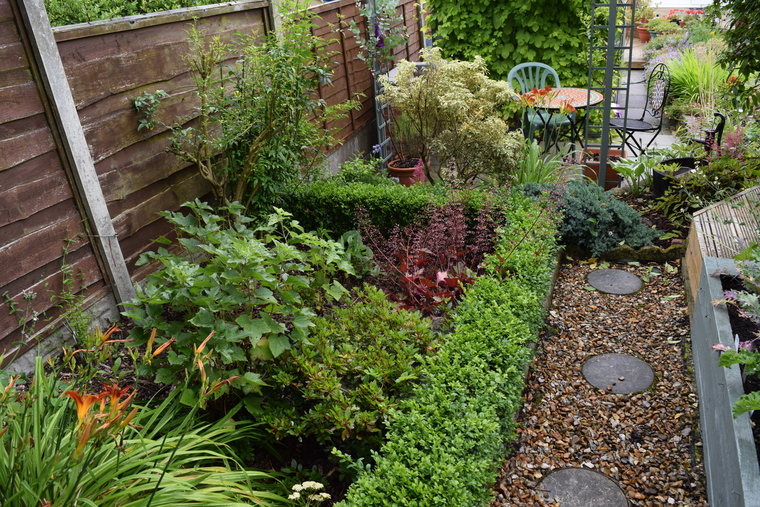 There is a hidden sitting area.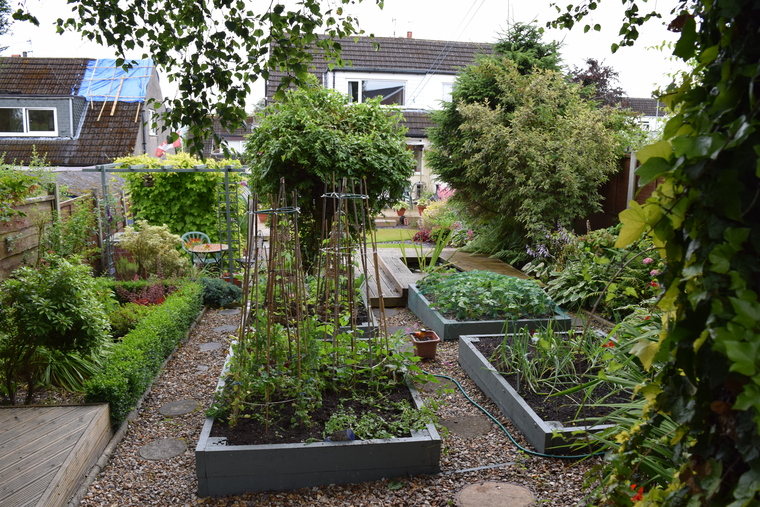 Then there are raised beds for the vegetables.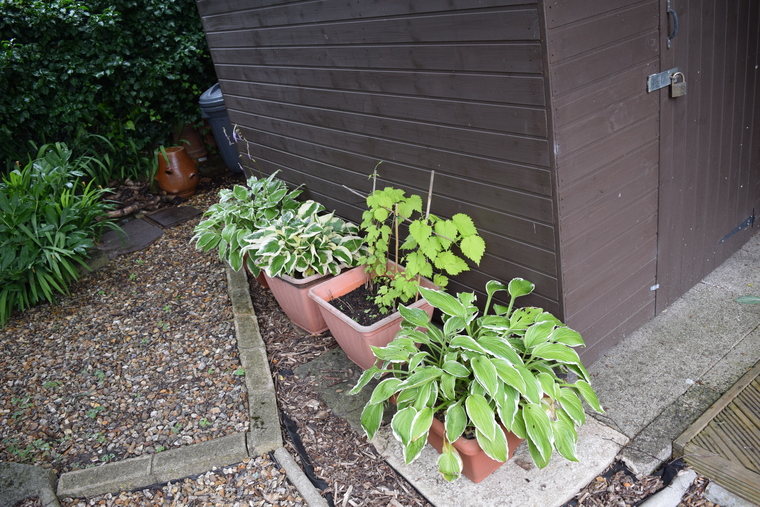 Three types of hosta contained in pots/planters. Possibly a grape ivy amongst them.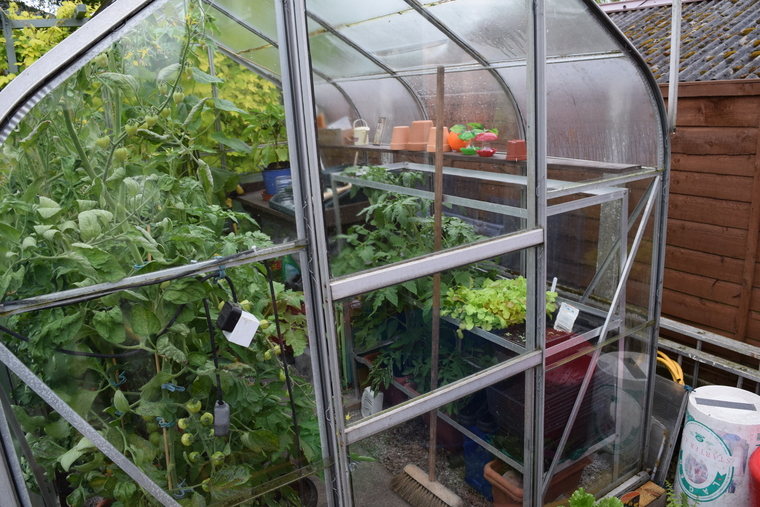 not a bleeding heart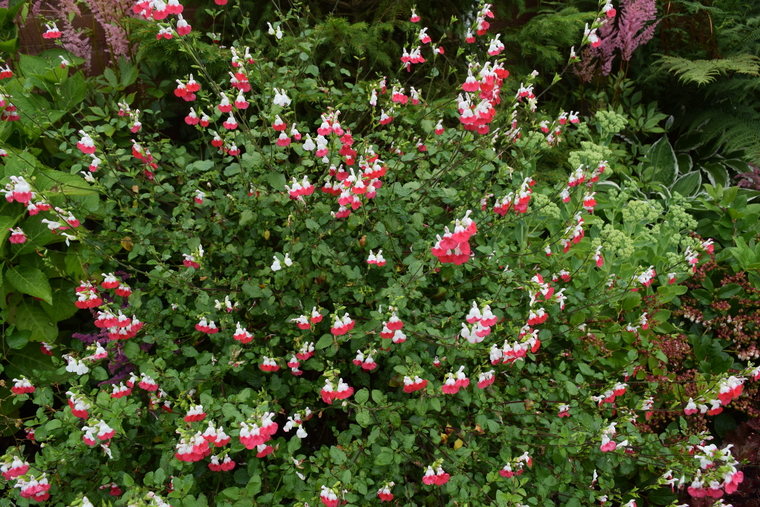 Astilbe ?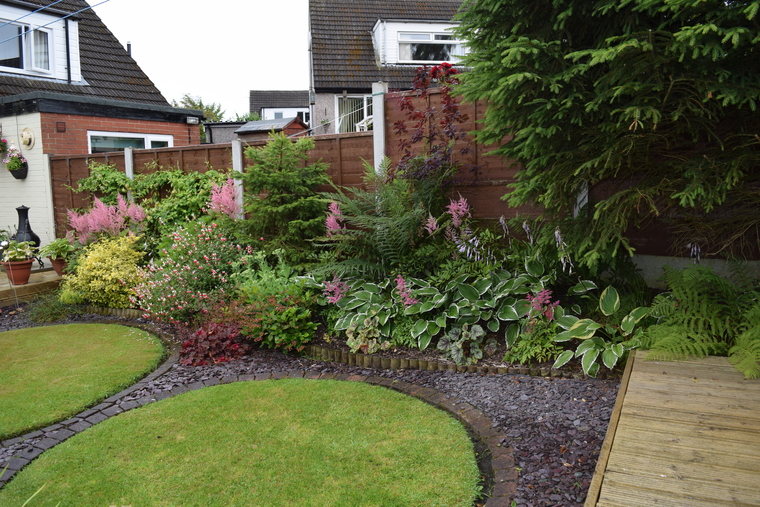 Close up of Astilbe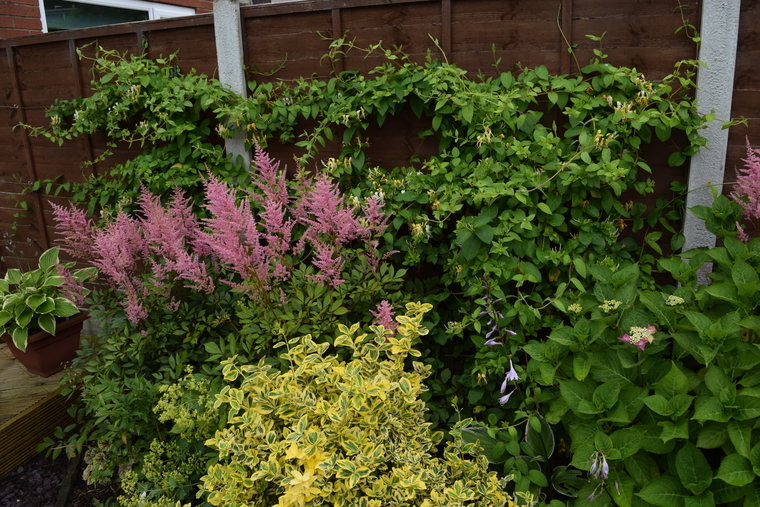 back of the house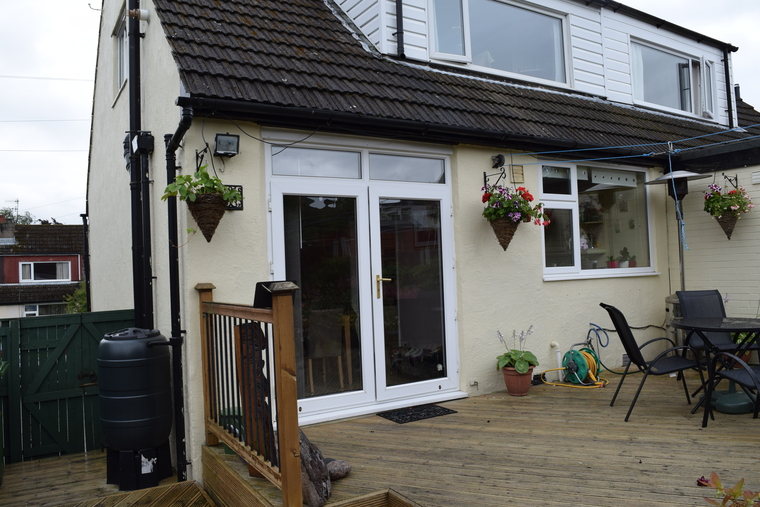 Ask Joan how they keep the baskets watered. There is a water collection bucket to the left of the sundeck.
kkk
kkk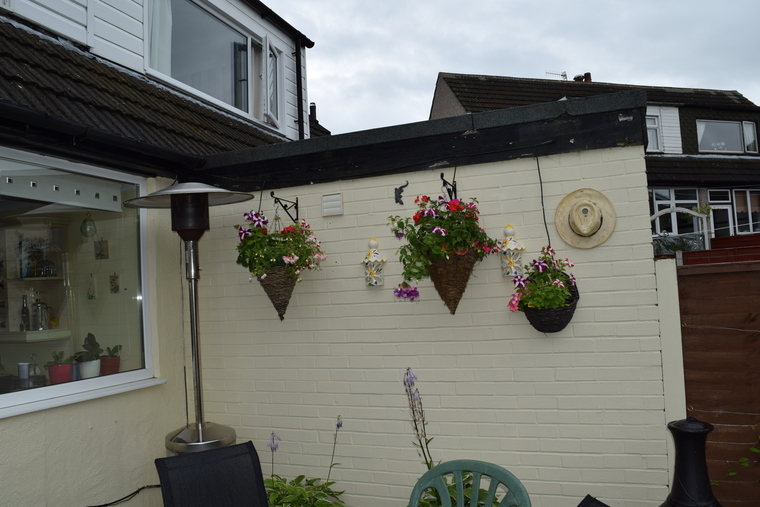 Deck planters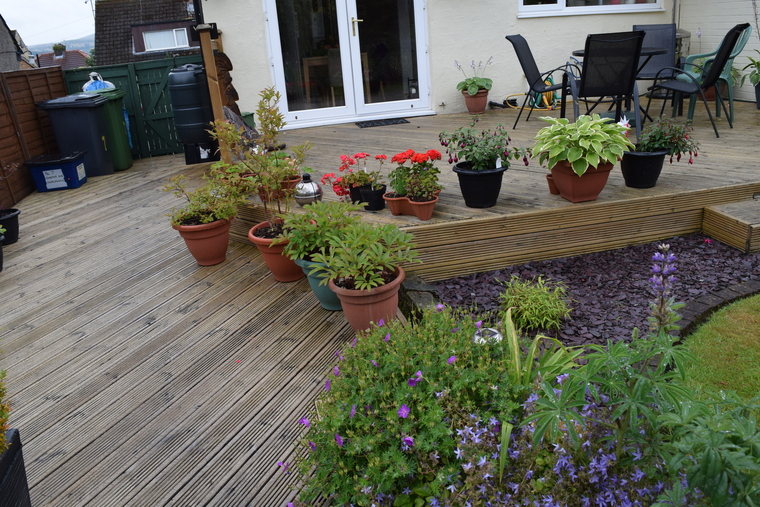 kkkk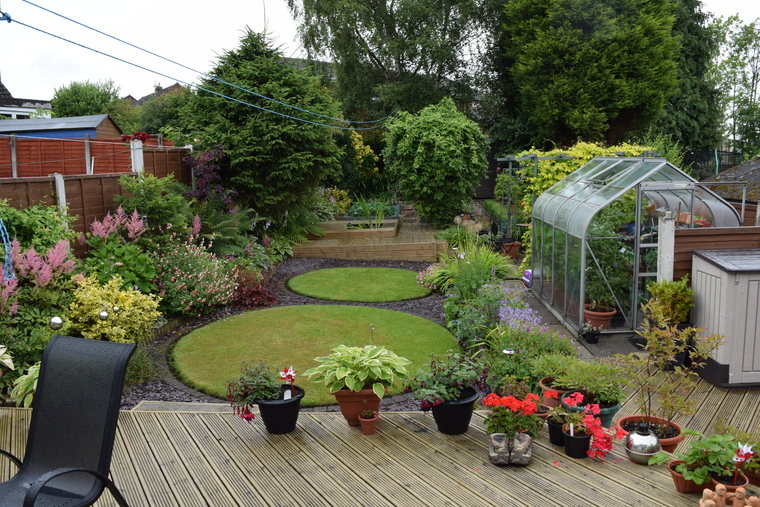 jjj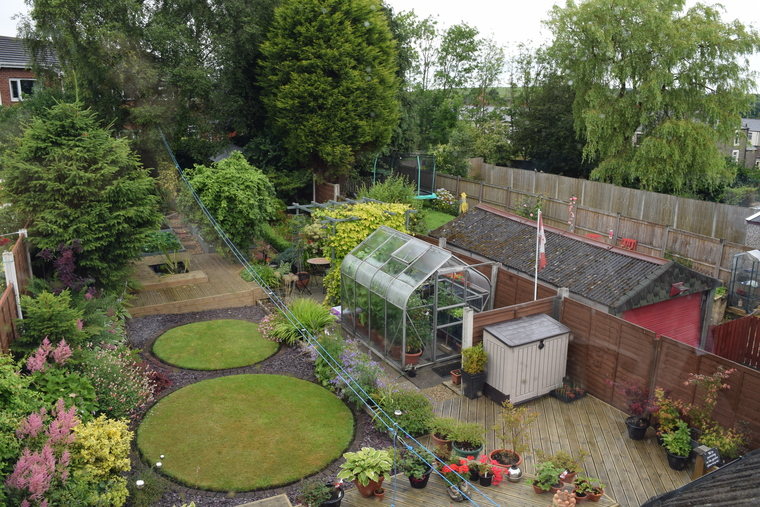 llll