My Cloud Shadows road trip took us through Oklahoma. We'd never been to this state before. We came up from Louisiana via Denison, Texas. Our primary tourist destionation was the Oklahoma Aquarium in Jenks. We arrived late at night so just bedded down in the RV at the Walmart.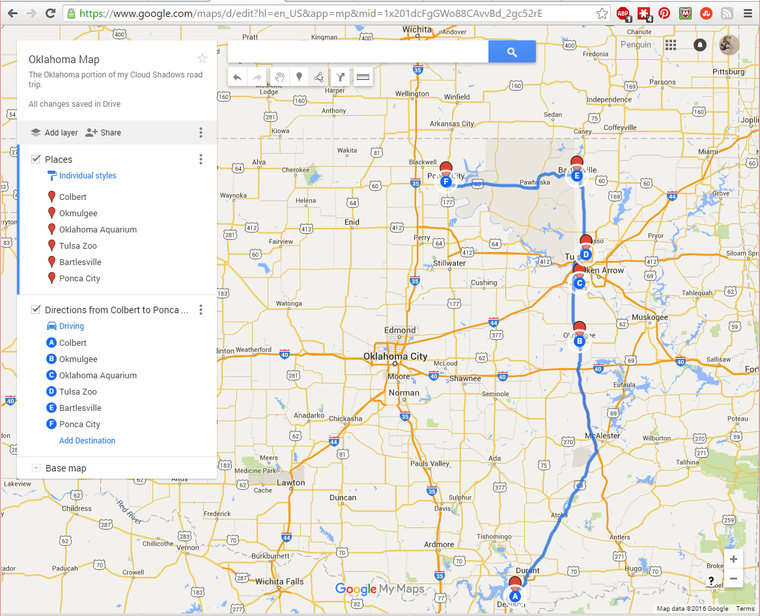 The Google My Maps is here:  Oklahoma Map
In the morning we made our way to the aquarium so my son could see all the different types of fish. We've always been partial to puffer fish. It's nicer to see them in this restful state than their balloon startled shape.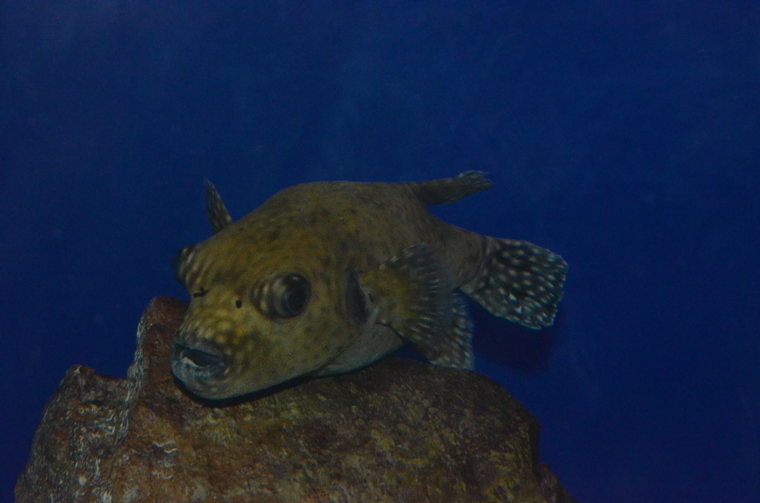 Then we drove on a toll highway to the Tulsa Zoo. Better have coins if you're there.
At the Tulsa Zoo, we started off with the train ride.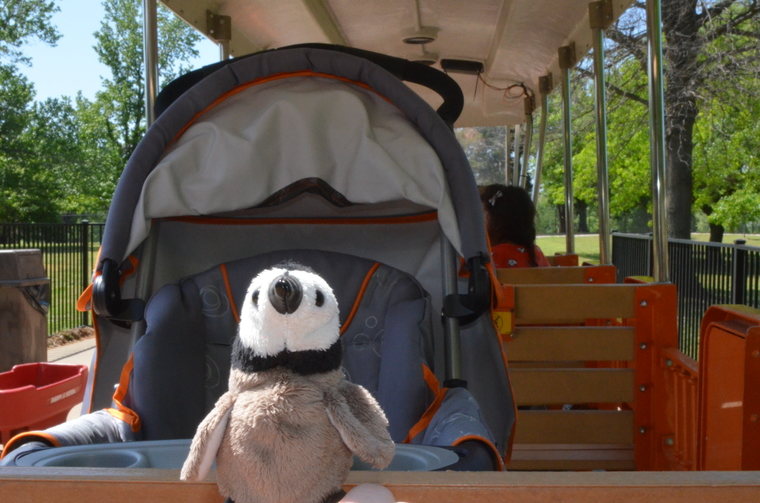 When you think of a zoo, which animal do you think of first? Elephants and giraffes always come to my mind.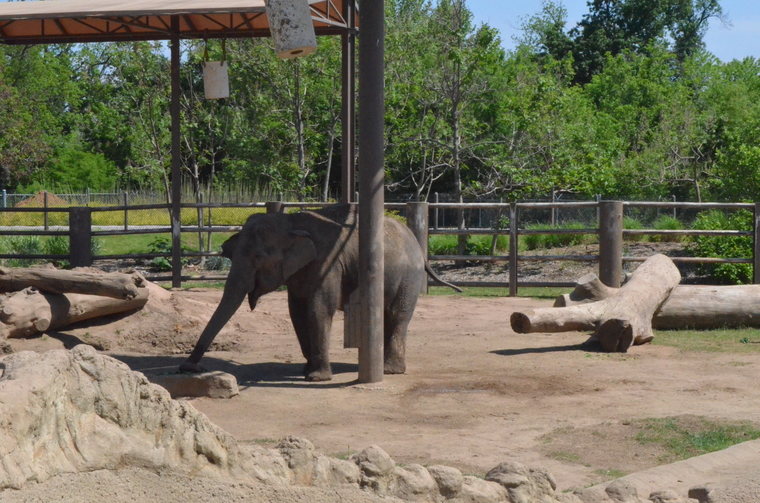 A detour into the gift shop allowed us to find safari hats to buy. Good hats to have when you go to the desert or on safari.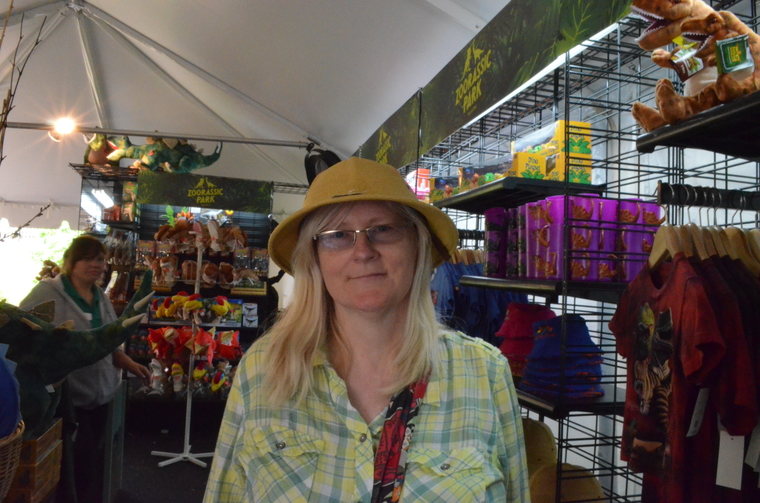 There are peacocks back home, but they're always a treat to see because of their bright colours.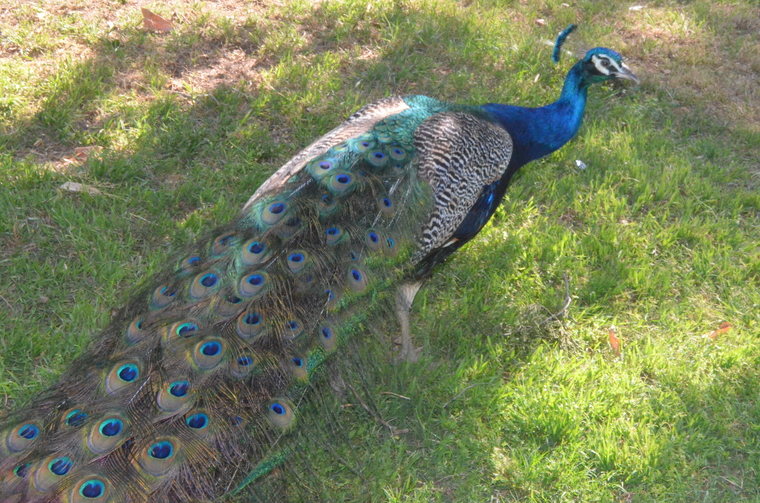 At home we have a chinchilla called Elvis. It was fun seeing a chinchilla in the zoo. They're from hot places and they like to roll in dust. In the Pacific Northwest you have to make sure your pet chinchilla stays completely dry. Otherwise their fur can rot.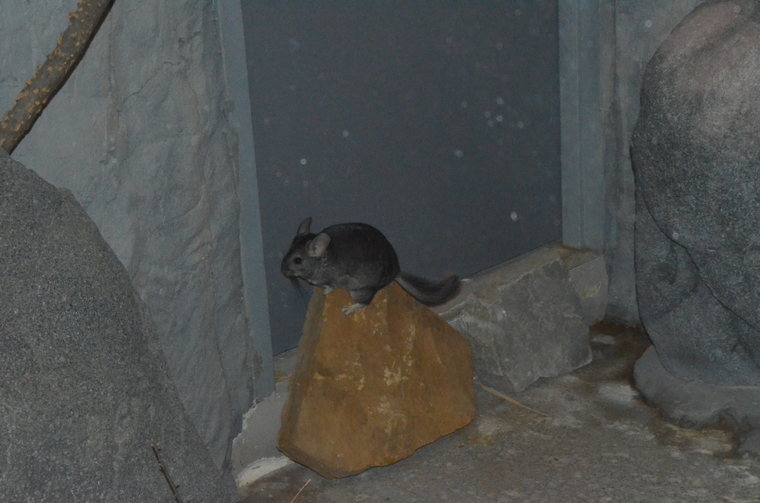 I discovered Sand Cats on the Internet a few years ago. They're incredibly cute but they're no good as a house cat. They live in the desert and need hot temperatures. This one is mid-yawn. It's the only one I've seen in person.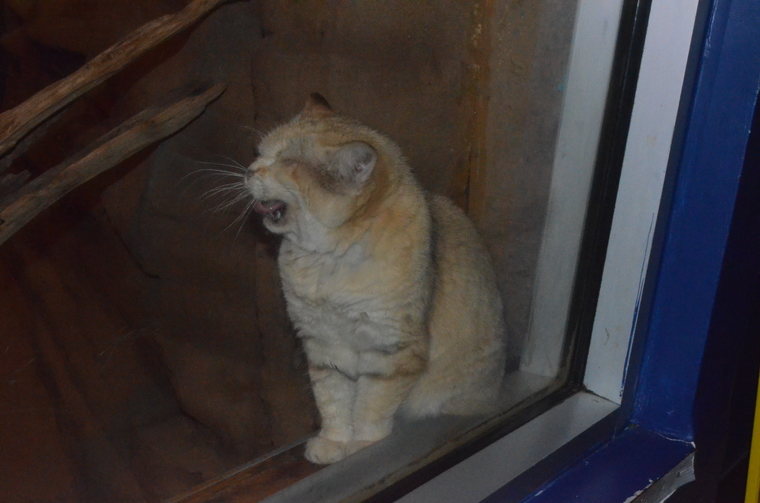 There were commemorative coin machines scattered around the zoo.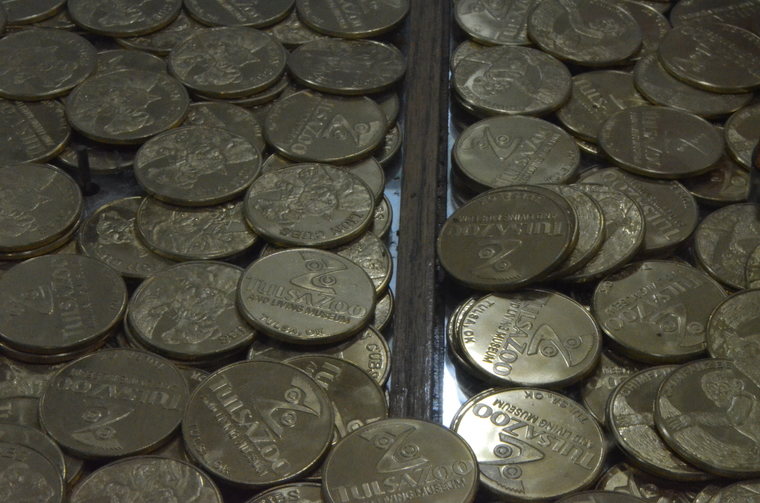 Penguin never skips a photo opportunity.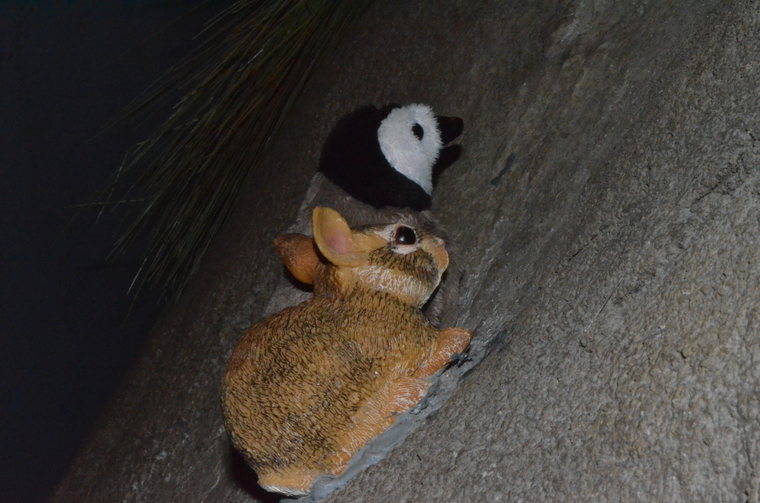 There was a cold section for animals so Penguin wanted to look for penguins there.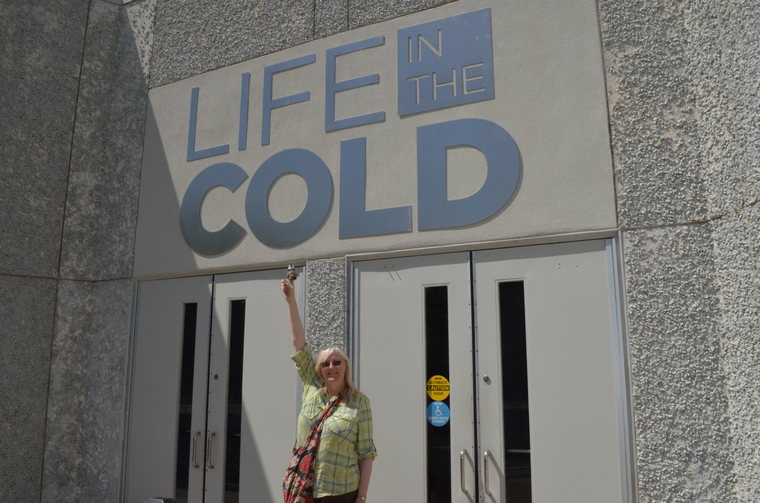 Penguin finally found the penguins but there was glass in the way of his new friends.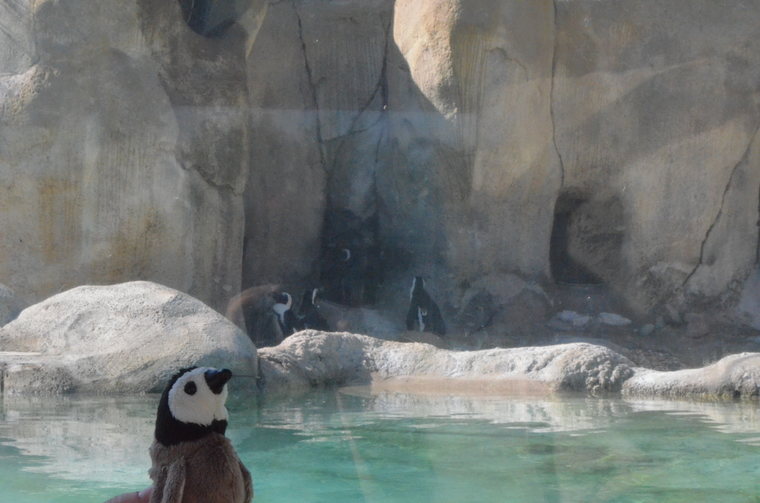 Charity is one of the Tulsa Penguins on Parade. There were originally 100 of these 6′ tall penguin sculptures created in 2002. They were created for a fundraiser by the Tulsa Zoo for the African Black-footed Penguin exhibit. There are less than 50 still remaining.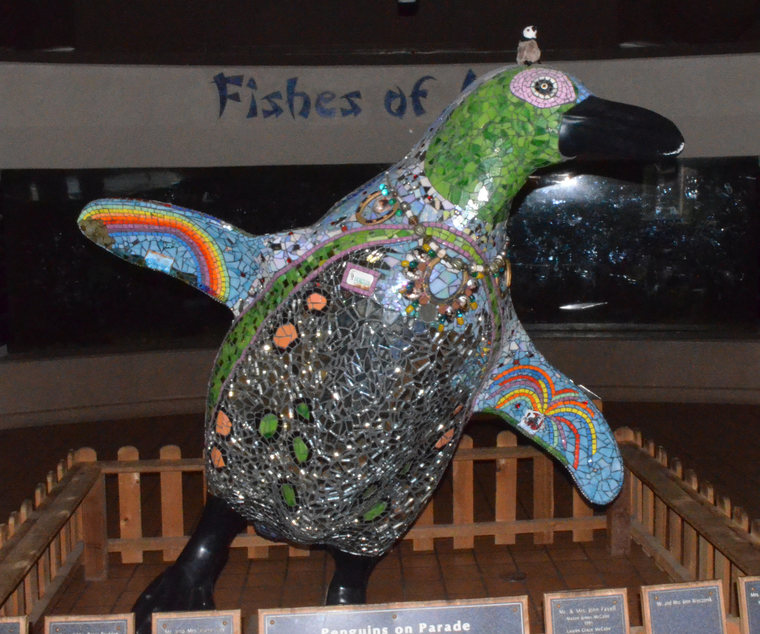 There was a comparison statue of the different types of penguins. Penguin put himself next to Little Blue penguin.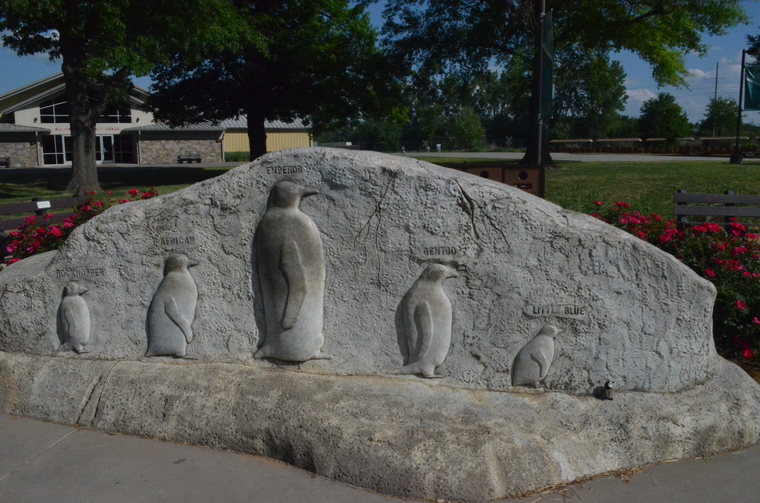 The flamingos were busy getting ready to have little ones. The big piles of mud are their nests.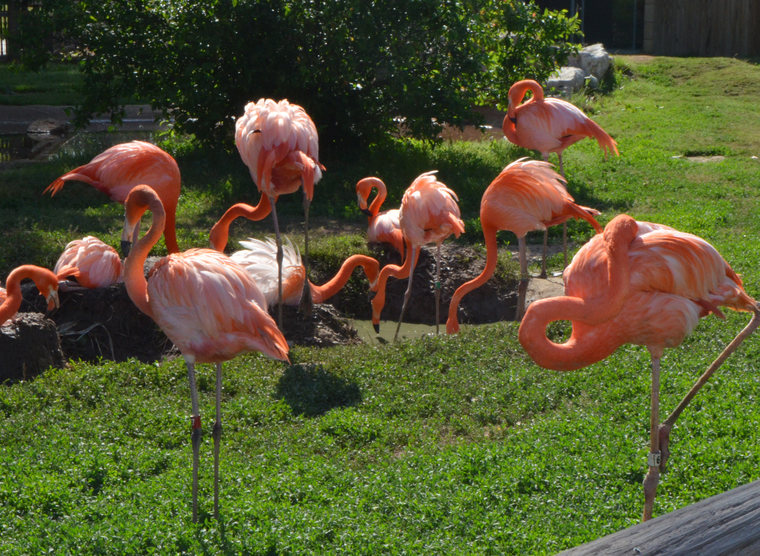 A not so exotic Canada goose was wandering around outside.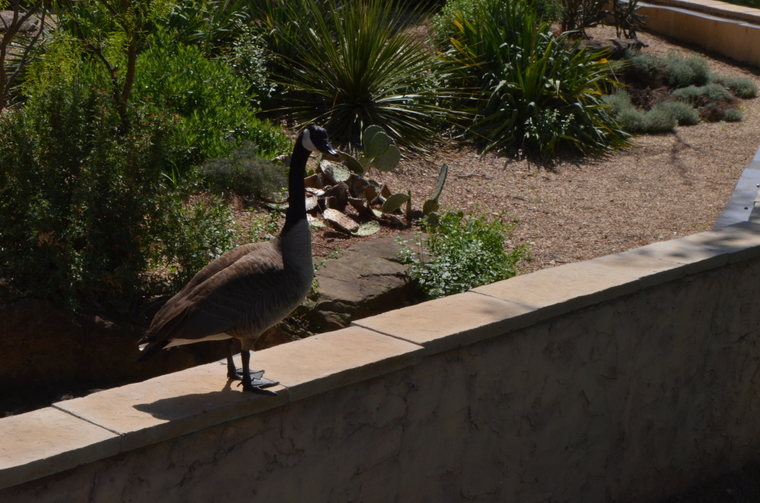 A seasonal exhibit had just opened at the zoo. It was called Zoorastic Park and featured animatronic dinosaurs.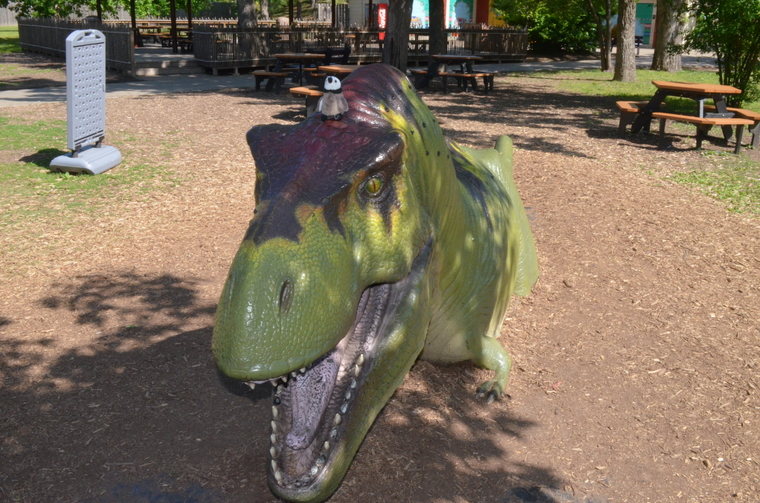 Where's Penguin? The George Clooney character in the bluegrass movie "O Brother, Where art thou?" was always saying "We're in a tight spot". Penguin could say that too.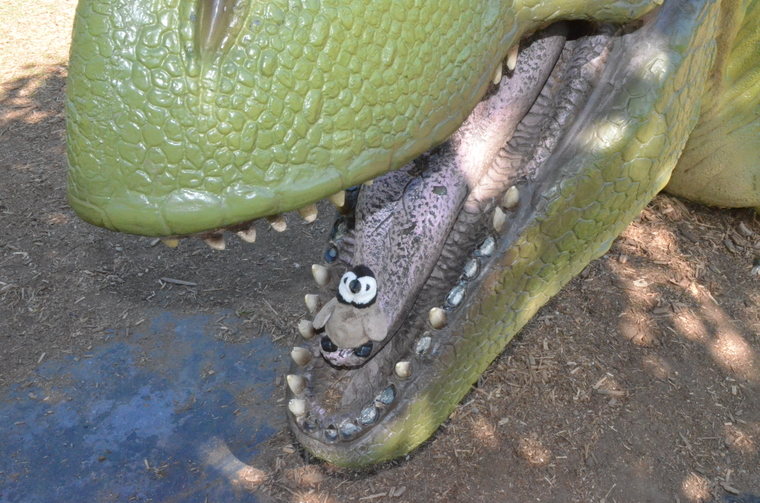 After the zoo we headed north to Bartlesville. I was excited to find another of the Penguins on Parade.
Here's more information on them: Tulsa Penguins on Parade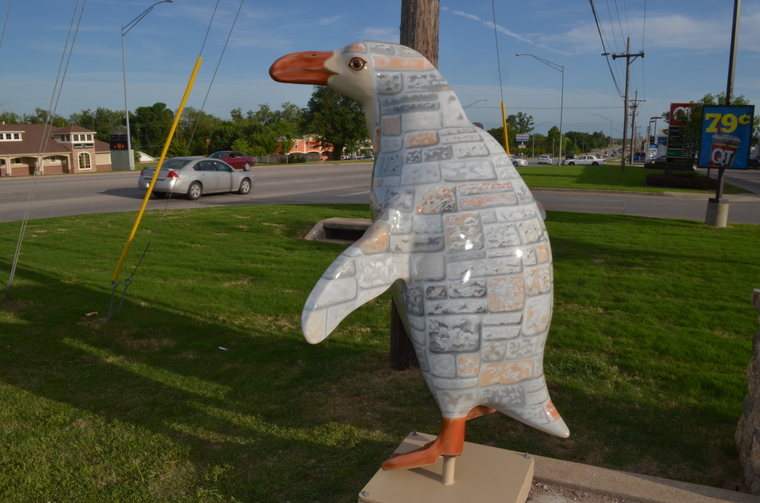 The other thing that this little town had going for it was this beautiful old house.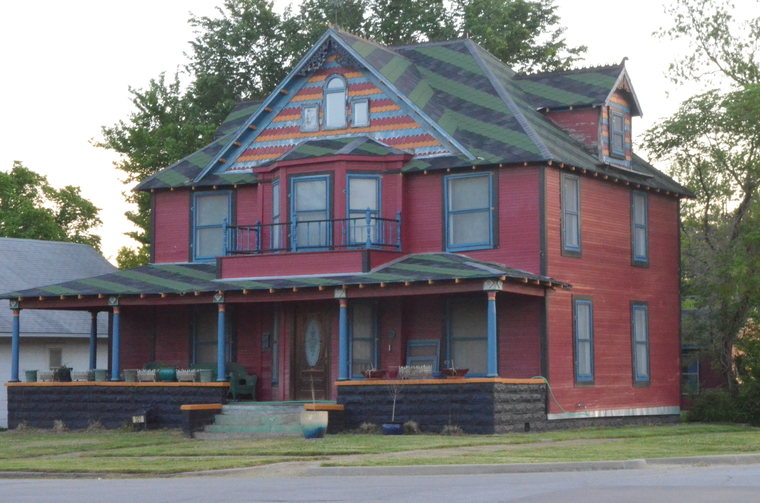 We made our way north to Ponca City to the Walmart for overnight. The next day it was off to Kansas.
Have you been to Oklahoma?