Why aren't women's accomplishments heralded? Who would you have on a list of strong women? I only had five on my initial list. So I asked my friends. Some of the women they suggested, I didn't know of. So I looked them up and I present them to you here.
Here is my list ordered by date of birth. The photos were all taken by me.
Betsy Ross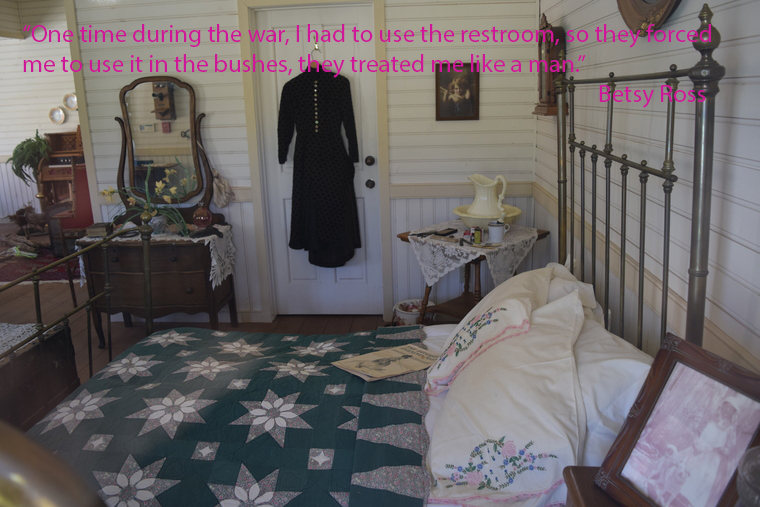 Betsy Ross (Jan. 1, 1752 – Jan. 30, 1836) – made the first American flag in 1776. I asked my son if he knew who she was. He did because of the "Day of the Tentacle" computer game where the characters traveled back to her time.
photo – Julian Pioneer Museum, Julian, California, USA
Emmeline Pankhurst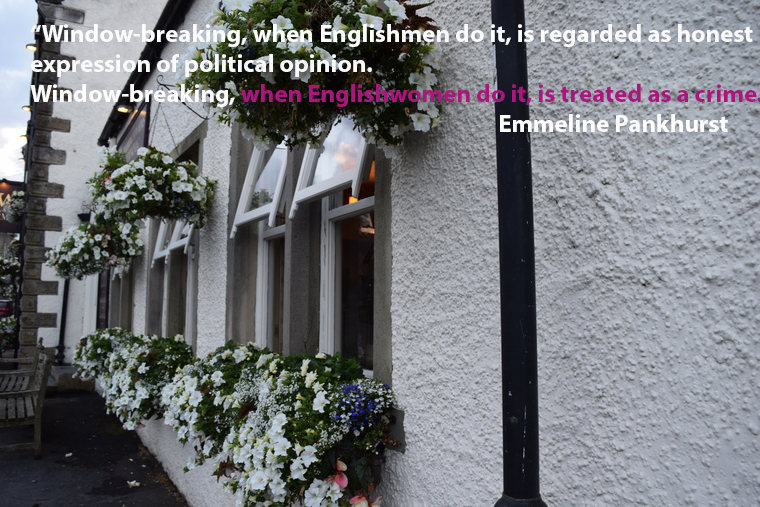 Emmeline Pankhurst (July 15, 1858 – June 14, 1928) – suffragette trying to get the vote for women. There's a Celtic song called "Smash the Windows".
photo – Manchester area of England
Annie Oakley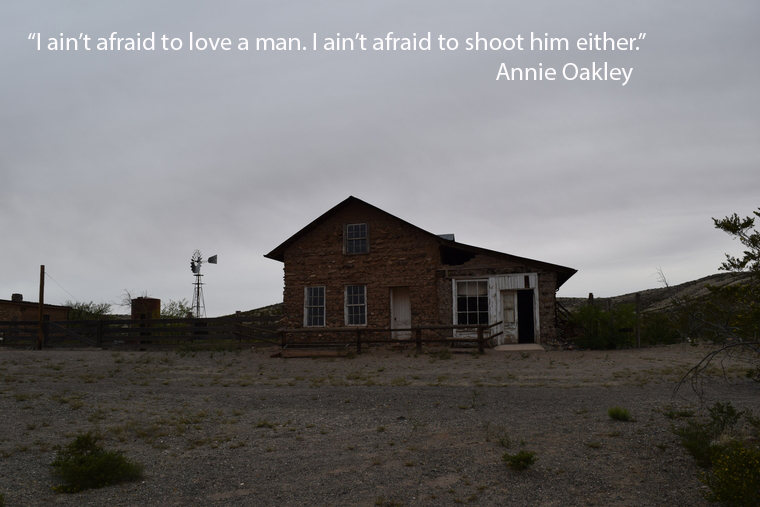 Annie Oakley (Aug. 13, 1860 – Nov. 3, 1926) – American sharpshooter and exhibition shooter starring in Buffalo Bill's Wild West show.
photo – Shakespeare Ghost Town, New Mexico, USA. During the tour I learned that there had been a gun fight over who got the last egg for breakfast.
Jane Addams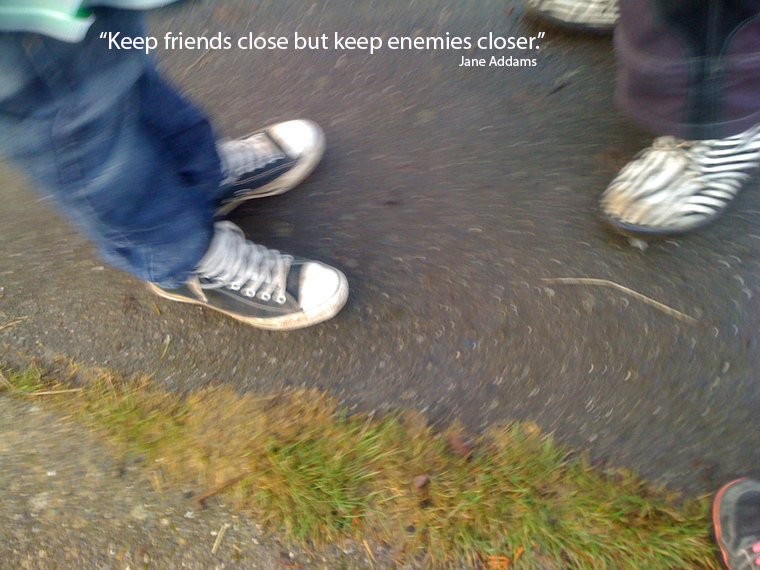 Jane Addams (Sept. 6, 1860 – May 21, 1935) – member of the American pragmatist school of philosophy and the founder of the social work profession in the United States.
Annie Jump Cannon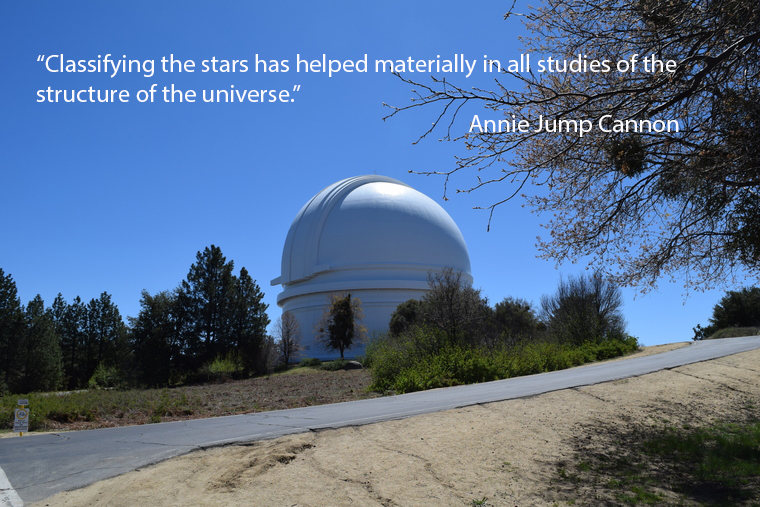 Annie Jump Cannon (Dec. 11, 1863 – Apr. 13, 1941) – astronomer who revolutionized star classification. She created the Harvard Classification Scheme which organizes and classifies stars based on their temperatures.
photo – Palomar Observatory, California, USA
Marie Curie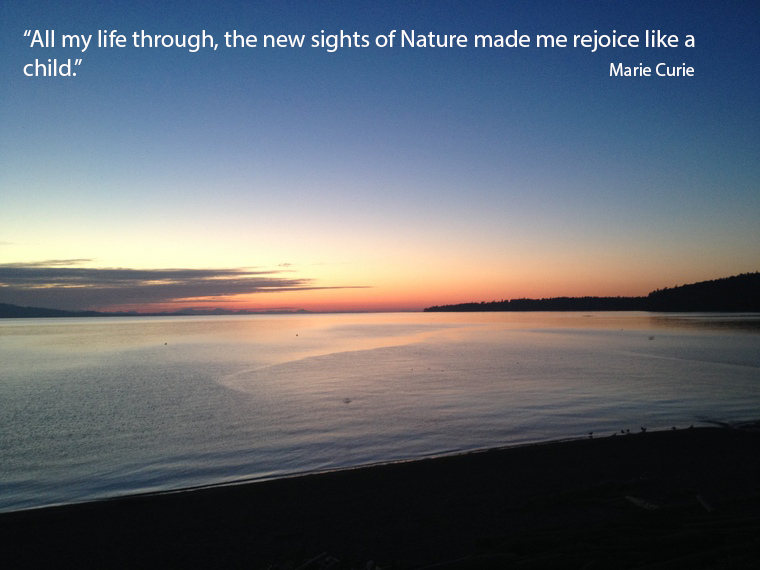 Marie Curie (Nov. 7, 1867 – July 4, 1934) – conducted pioneering research on radioactivity.
photo – Sunrise at Cordova Bay, Victoria, BC, Canada
Emily Carr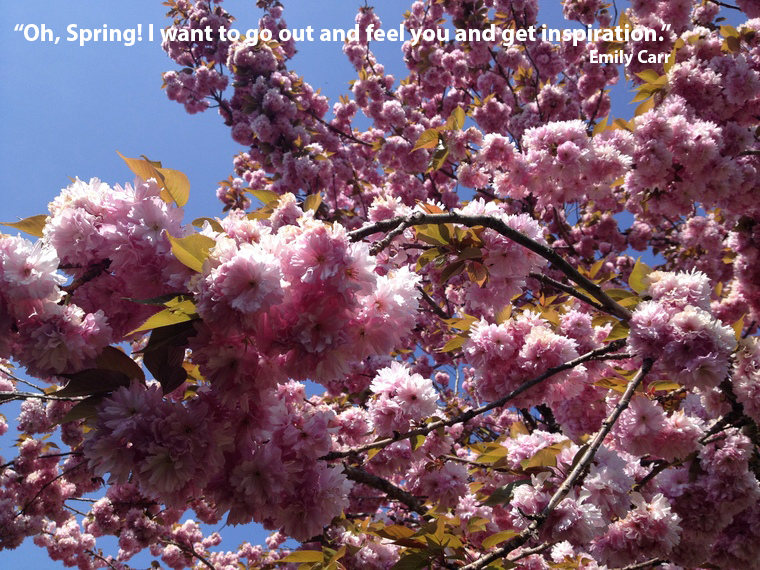 Emily Carr (Dec. 13, 1871 – Mar. 2, 1945) – Canadian artist and writer who lived in Victoria, British Columbia as I do. My son goes to the Emily Carr University of Art and Design over on the mainland in Vancouver. In grade school he was in the same class as a girl whose family lived in Emily Carr House where the artist was a child. She was born the year that British Columbia became part of Canada and was proud to be the only member of her family born a Canadian. She had a monkey for a pet.
photo – Tenino, Washington, USA
Emily Davison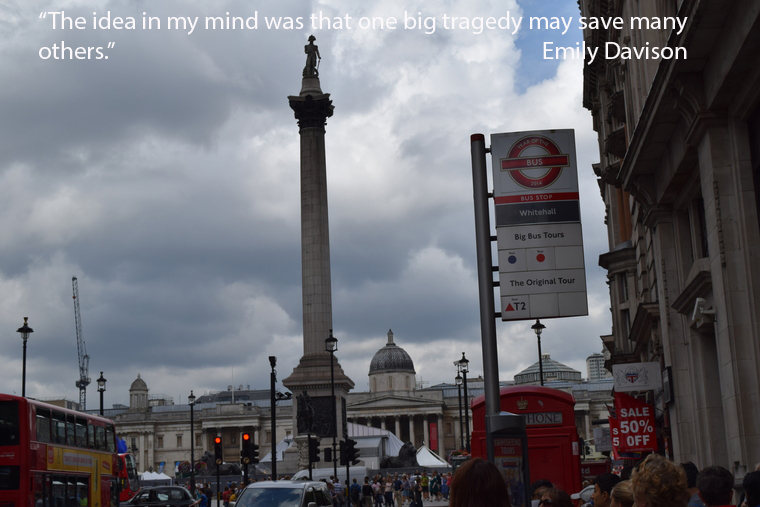 Emily Davison (Oct. 11, 1872 – June 8, 1913) – suffragette – fought to gain equal voting rights for British women. Until she ran out of money she attended Royal Holloway College. At the time women were not allowed to earn a university degree.
I remembered that I had been to Holloway College when I read this about Emily Davison. I had gone to high school in Oxford for a year and almost stayed to get my A-Levels. It was all arranged that I would stay with the old ladies next door who had left us tea and a cake with rock hard icing on the table when we first moved in. They boiled their sheets which seemed a strange practice. They were going to take me to the farm on weekends.
During the Second World War my dad had been in Middleton St. George (now Teaside Airport) in Yorkshire. He had taken a correspondence English course with Miss Green. So we went to her house to visit. Every surface was piled high with books. She took us to Royal Holloway College just in case I wanted to go there to study. She rapped loudly on a residence door and intimidated the girl who lived there into letting us take a look. I ended up going back to Canada because I was only 16 and not ready to leave home.
The quote was from when she was contemplating jumping off a balcony in prison. While there she went on many hunger strikes and was force fed. She went to Epsom Derby for a horse race. She ran onto the track but collided with the king's horse. The jockey suffered a concussion and she died a few days later. Some people thought it was suicide but she had a ticket for a holiday with her sister. Some people had seen her and some others practicing trying to tie scarves on horses in the park. They drew straws as to who would tie one on the king's horse. When Emmeline Pankhurst died 15 years later, the jockey laid a wreath in memory of both of them. A few years later he committed suicide because he was haunted by her face.
photo – London, England
 Nellie McClung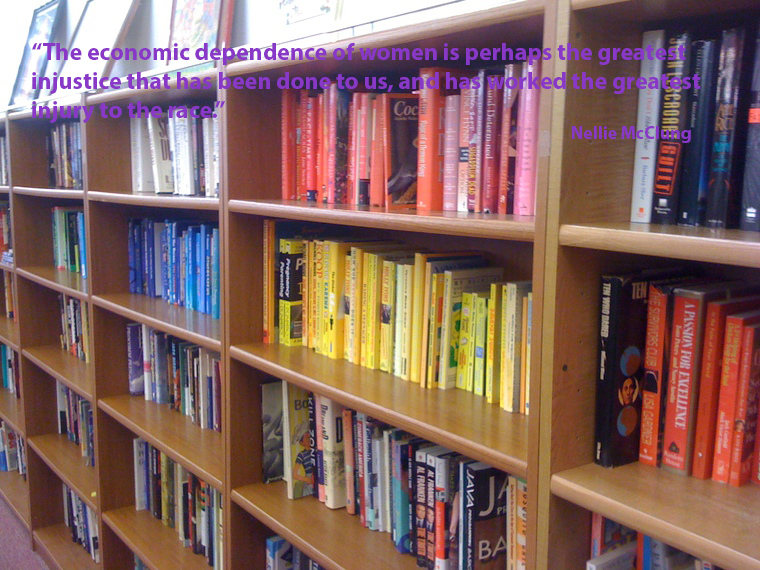 Nellie McClung (Oct. 20, 1873 – Sept. 1, 1951) – Canadian feminist who was part of 'The Famous Five' who launched the 'Persons Case' contending that women could be 'qualified persons' eligible to sit in the Senate. My local branch of the public library is named after her in Victoria, BC, Canada.
photo – bookstore in Berkely, California, USA. I found the idea of organizing books by colour to be very appealing.
Helen Keller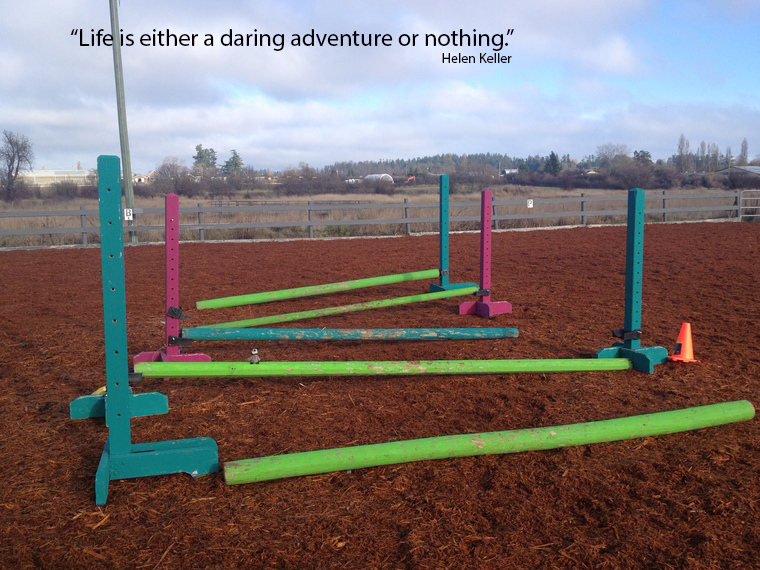 Helen Keller (June 27, 1880 – June 1, 1968) – first deaf and blind person to earn a bachelor of arts degree
photo – Where's Penguin? In a riding ring in Victoria, BC, Canada.
Eleanor Roosevelt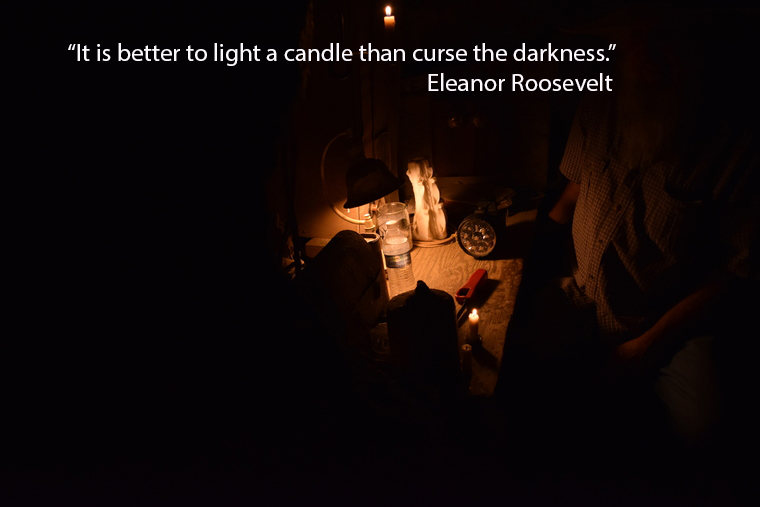 Eleanor Roosevelt (Oct. 11, 1884 – Nov. 7, 1962) – longest-serving First Lady of the United States.
photo – Eagle & High Point Gold Mine, Julian, California, USA. At the end of the shift, the miners would put out their light and find their way by following the tracks outside. If a cart was coming they'd have to hurry ahead and jump into a bolt hole to keep from getting run over.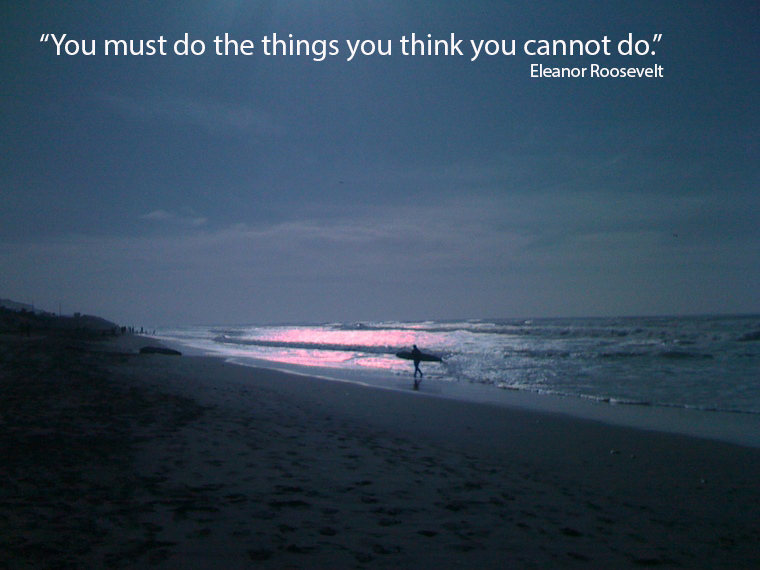 Eleanor Roosevelt
photo – beach, San Francisco, California, USA
 Amelia Earhart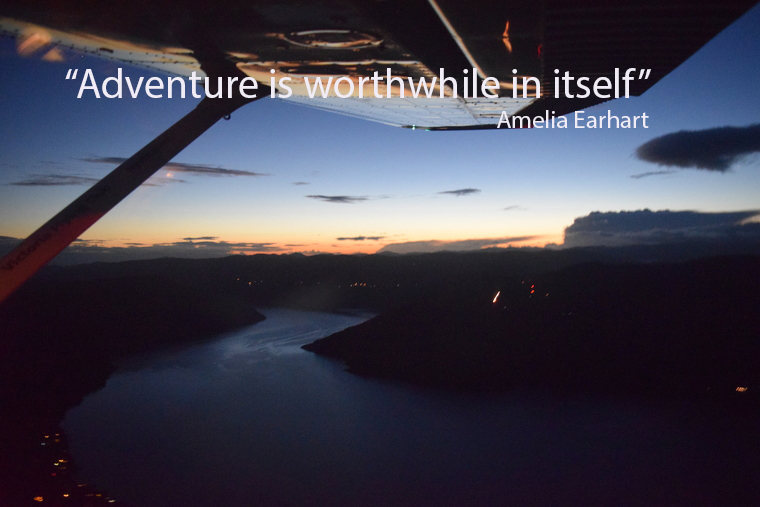 Amelia Earhart (July 24, 1897 – disappeared July 2, 1937) – In 1932 she became the first woman to fly the Atlantic solo.
photo – night flight in small plane over downtown, Victoria, BC, Canada
Golda Meir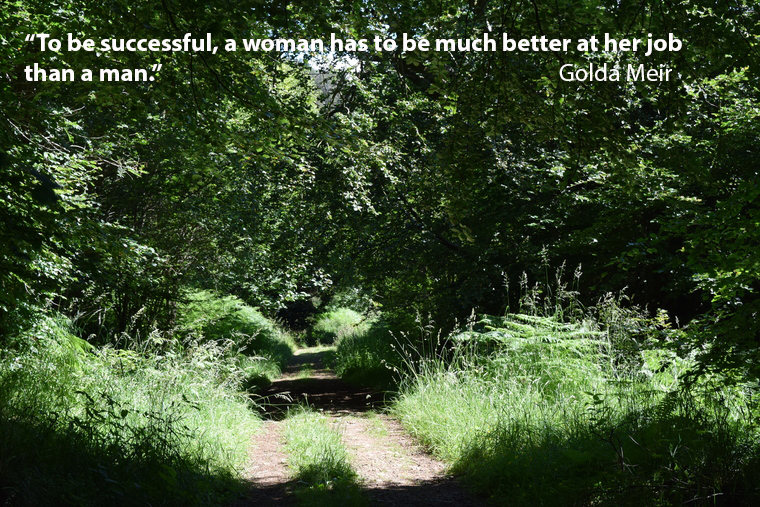 Golda Meir (May 3, 1898 – Dec. 8, 1978) – Prime Minister of Israel 1969-1974
photo – Lochore, Scotland where I went for a walk with my cousin. Where there had been coal mines, there is now parkland.
Beryl Markham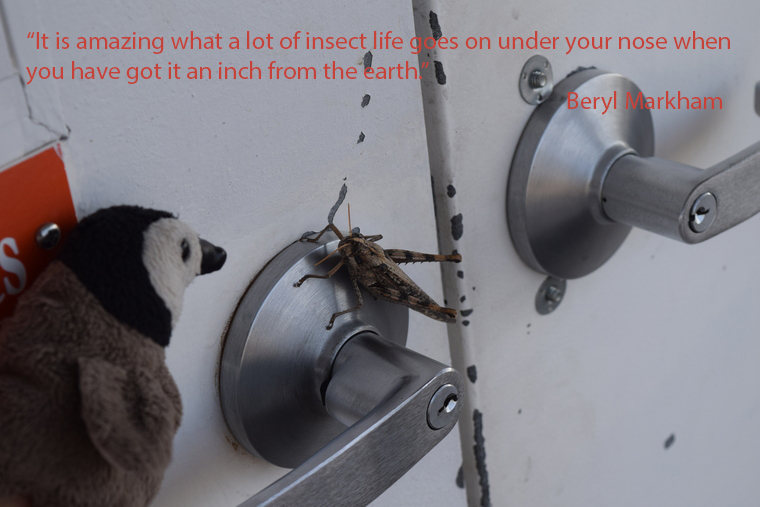 Beryl Markham (Oct. 26, 1902 – Sept. 3, 1986) – In 1936 she became the first woman to fly solo across the Atlantic from east to west.
photo – Where's Penguin? Checking out a giant grasshopper in Gila Bend, Arizona, USA
Gertrude Ederle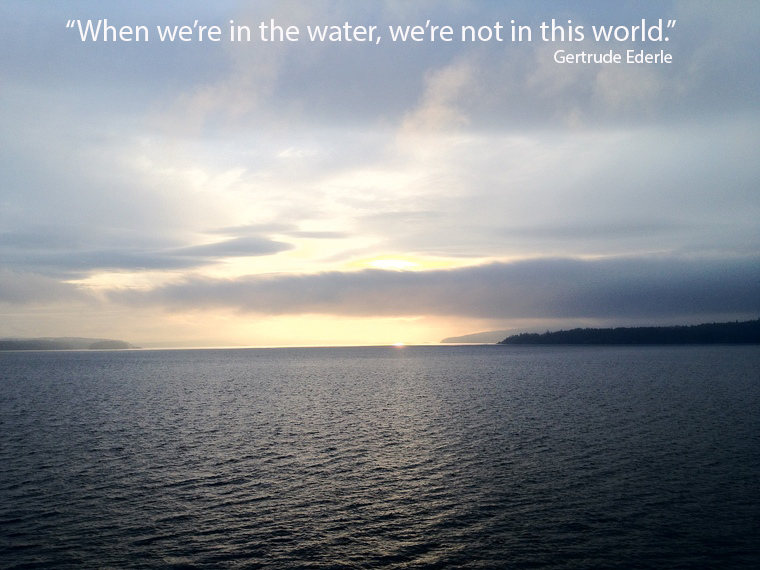 Gertrude Ederle (Oct. 23, 1905 – Nov. 30, 2003) – In 1926 she became the first woman to swim across the English Channel.
photo – Salish Sea, British Columbia, Canada
 Rosa Parks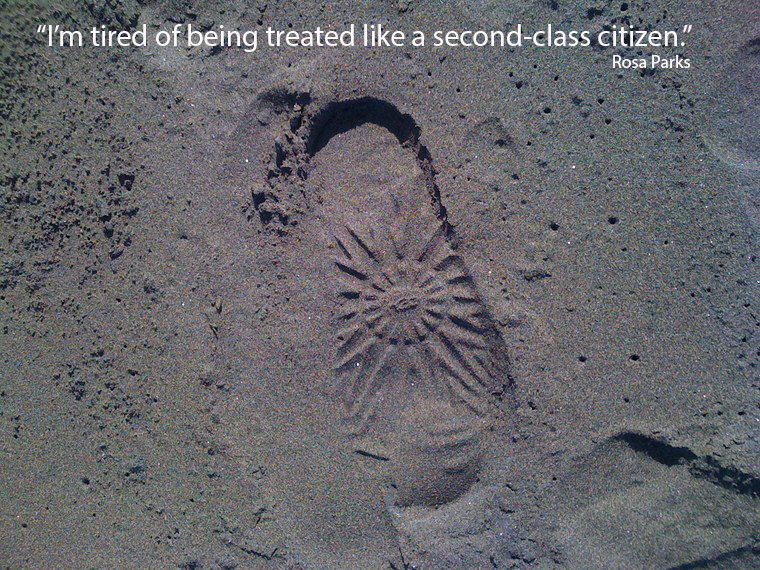 Rosa Parks (Feb. 4, 1913 – Oct. 24, 2005) – resisted bus segregation when she was asked to give up her seat to a white person and she refused.
Margaret Thatcher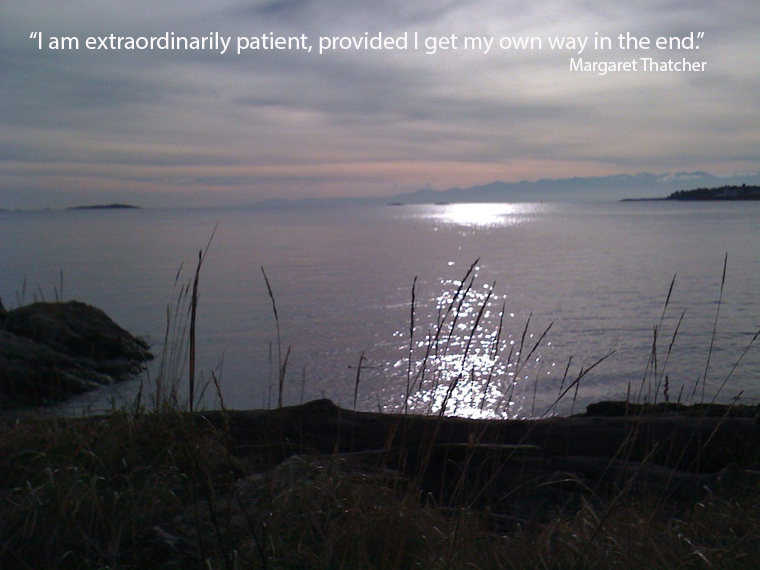 Margaret Thatcher (Oct. 13, 1925 – Apr. 8, 2013) – was the Prime Minister of the United Kingdom from 1979-1990.
photo – Victoria, British Columbia
Maya Angelou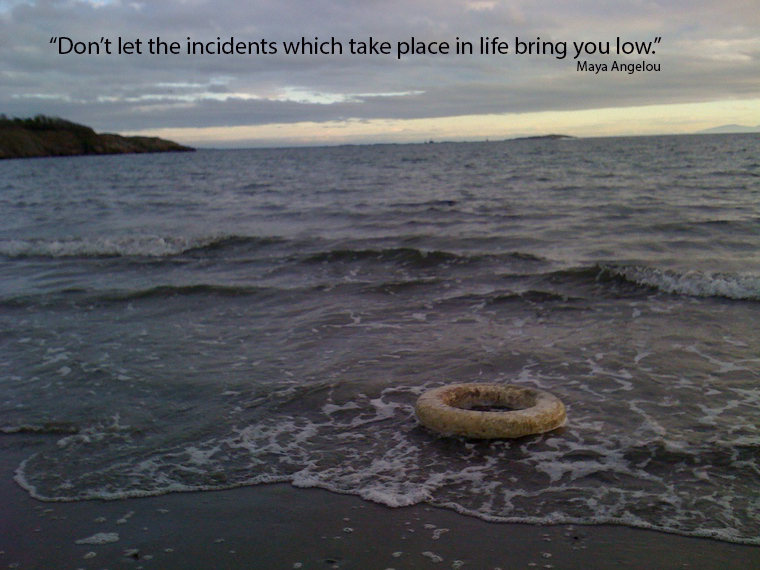 Maya Angelou (Apr. 4, 1928 – May 28, 2014) – respected spokesperson for black people and women. She challenged the common structure of the autobiography focussing on racism, identity, family, and travel.
photo – Victoria, BC, Canada
 Jane Goodall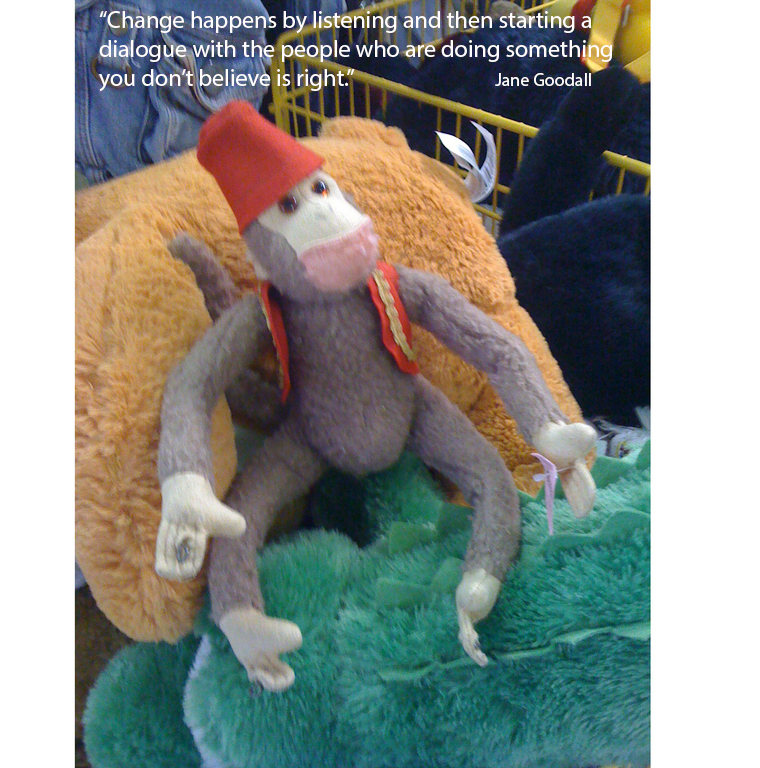 Jane Goodall (Apr. 3, 1934 – ) – English primatologist / anthropologist, world's top expert on chimpanzees.
photo – thrift store, Victoria, British Columbia, Canada
Temple Grandin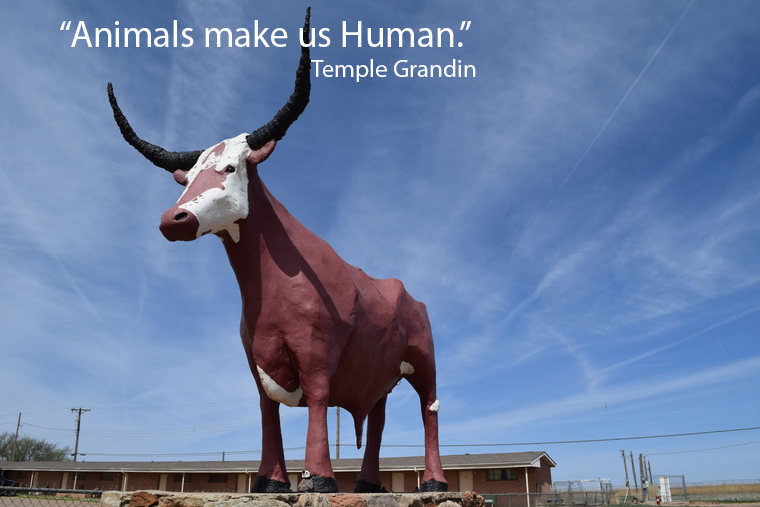 Temple Grandin (Aug. 29, 1947 – )– an autistic activist who invented the "hug box".
photo – Bovina, Texas, USA
Mata Amritanandamayi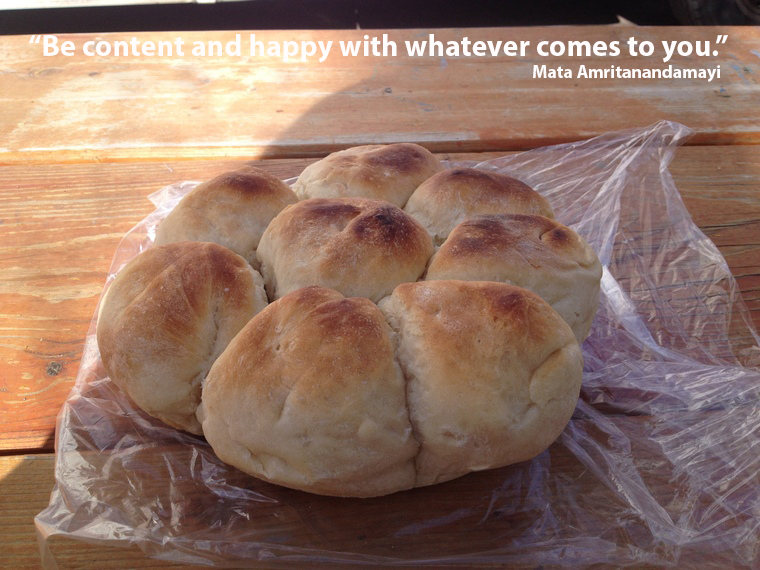 Mata Amritanandamayi (Amma / Mother / the hugging saint) (Sept. 27, 1953 – ) – Hindu spiritual leader and guru
photo – bread from Taos, New Mexico on picnic table in Ojo Caliente, NM, USA
I think that Rob has said it best. I plan on reading more about these fine women. We should all know about them.