Having met some British burners at The Borderland in Sweden, I joined them in the London area called Hackney Wick.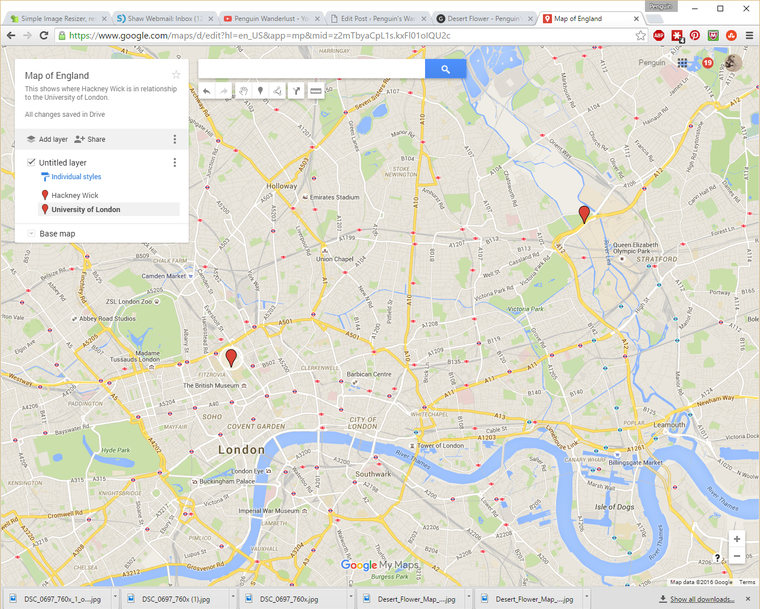 The link to the Google My Maps is: Map of England
An art festival called "Hackney Wicked" was on and some art studios were open to the public. There was a festival area with crafts, and music.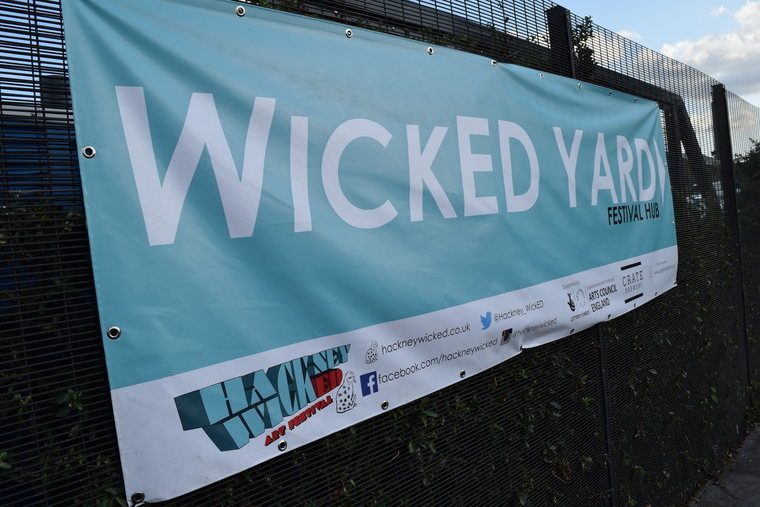 There was a great deal of graffiti in the area. My friend, Simon, said that a lot had been cleared away in 2012 for the Olympics.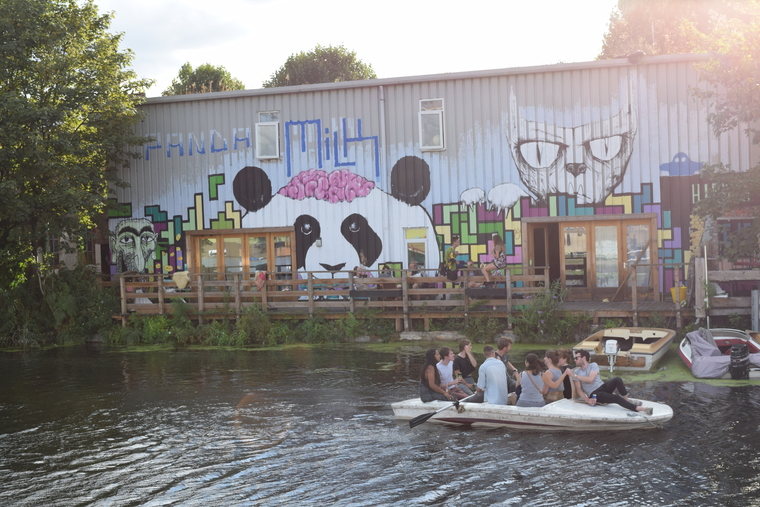 Graffiti artist Sweet Toof created the teeth and gum drawings around Hackney Wick.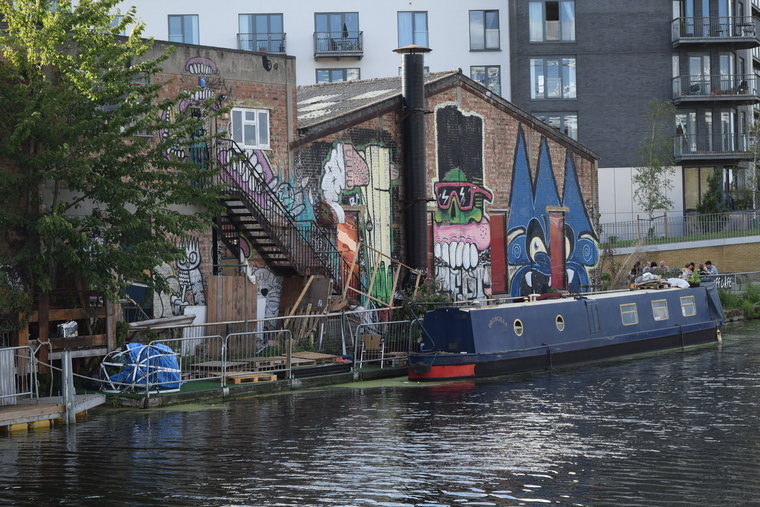 I liked the assortment of canal boats.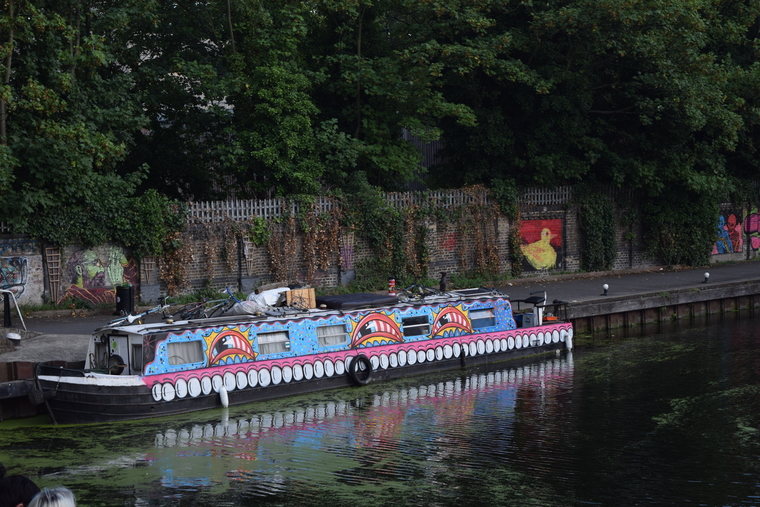 Here I am in front of another piece by Sweet Toof wearing my Stavgard Viking Village t-shirt from Gotland, Sweden.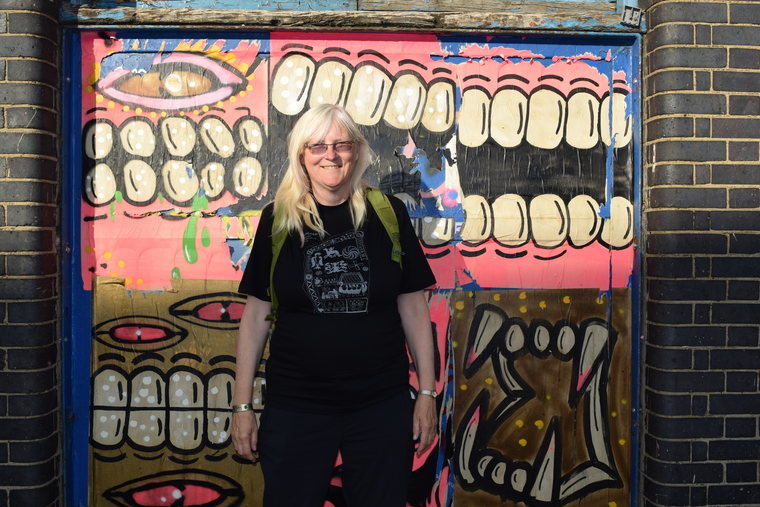 There was an art car called "So Much Rock". Usually in Canada and the United States, when someone mentions an art car, you think "Oh, it's been to Burning Man in Nevada". But that's what's wrong with the perspective. Go to Europe and it's a new way of looking at things. The art car goes to the Nowhere Festival in Spain which is the big European Burning Man regional.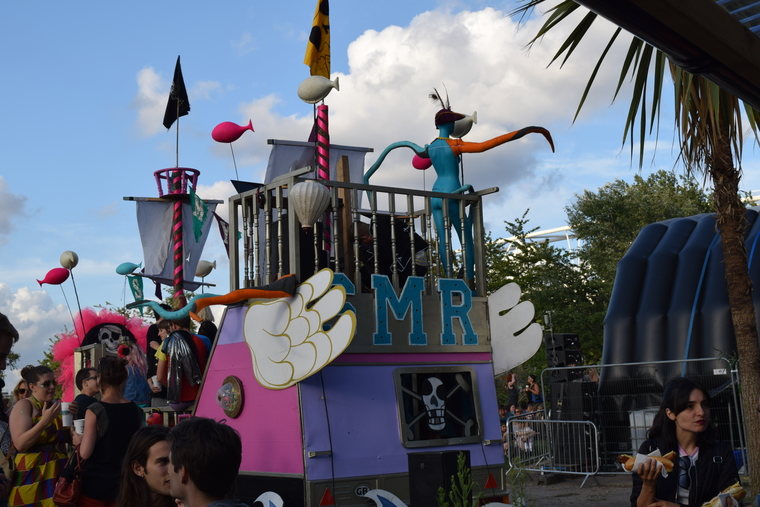 Europe's unicorn, Shaft of the Fabulous of Unicorns, was at The Borderland festival in Sweden a couple of weeks earlier like I was.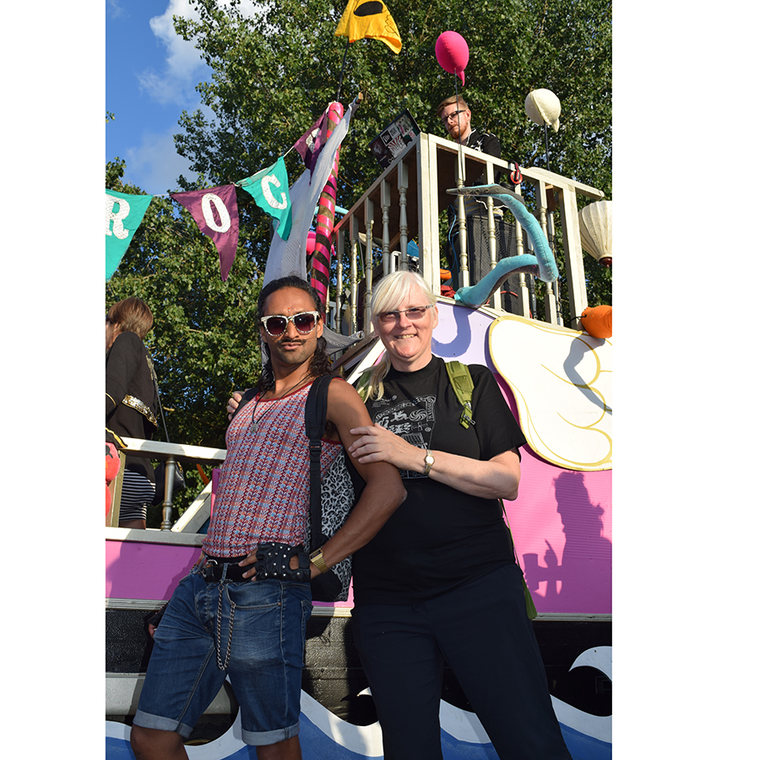 Here's Penguin admiring the fancy lion on the ship's bow.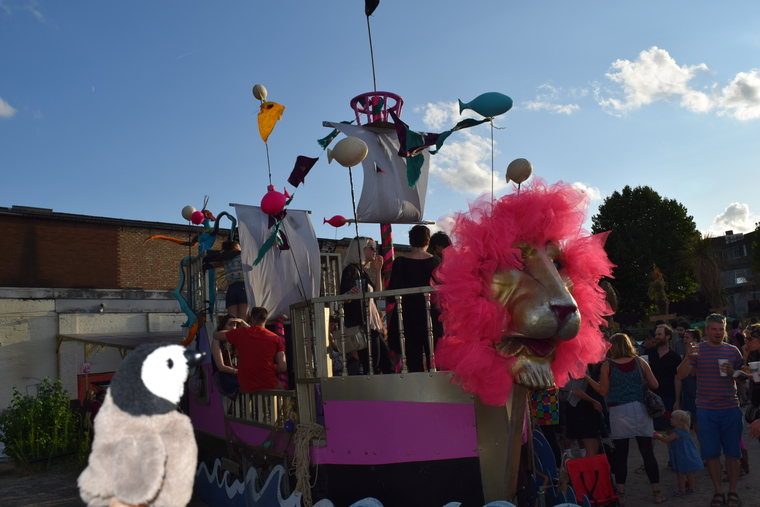 It was a fun time there meeting new burners. Afterwards we headed to a pub to listen to live music. Have you been to Hackney Wick?