I finally checked out the Abkhazi Garden in Victoria, British Columbia last weekend. It was created by a Georgian prince and his princess who lived here on Vancouver Island.
Statues of Abkhazi Garden
A few gardens that I've visited have mingled pieces of art amongst the foliage. At Abkhazi Garden, four statues based on evening gowns that the princess wore were added this past April.
Dragon Gown
As I walked through the garden I encountered this large rectangle. I didn't realize that it was the back of the dragon gown.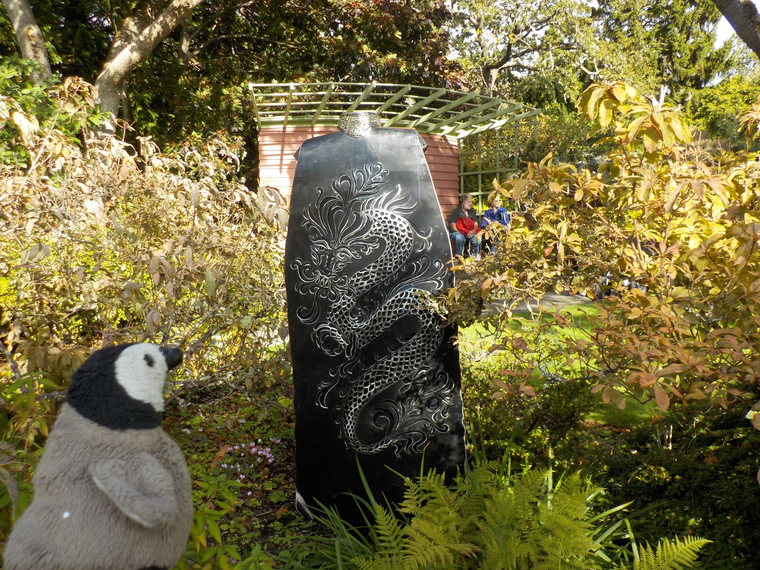 The front of the gown, adorned with dragonflies, is shown below.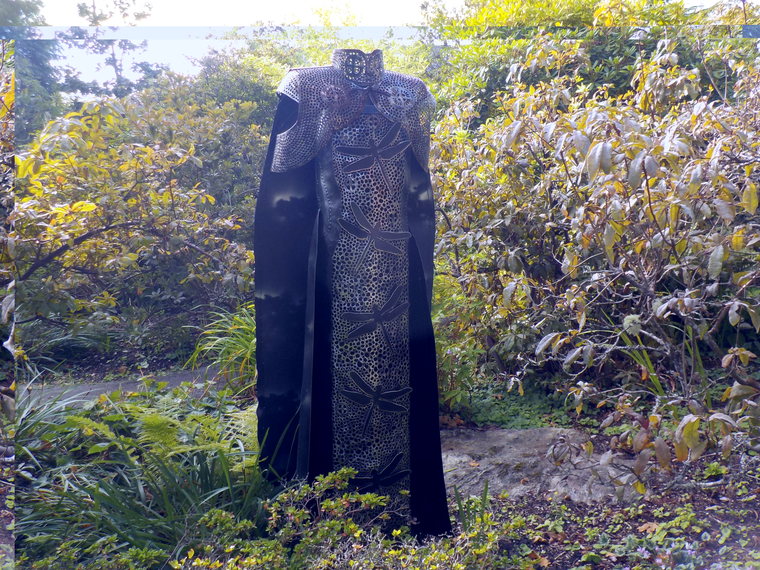 Gardener's Gown
Bev Petow is the sculptor who created the Gardener's Gown. The sign said "Steel – Rust patina and aluminum screen, plasma hand cut shapes individually attached to one another over a form, the form is then removed 66x36x36."
Oh Canada!
Bev Petow created the Oh Canada! gown. The sign said "Steel – Rust patina. Steel, 200+ maple leaves in 7 cascading sizes individually attached 78x36x36."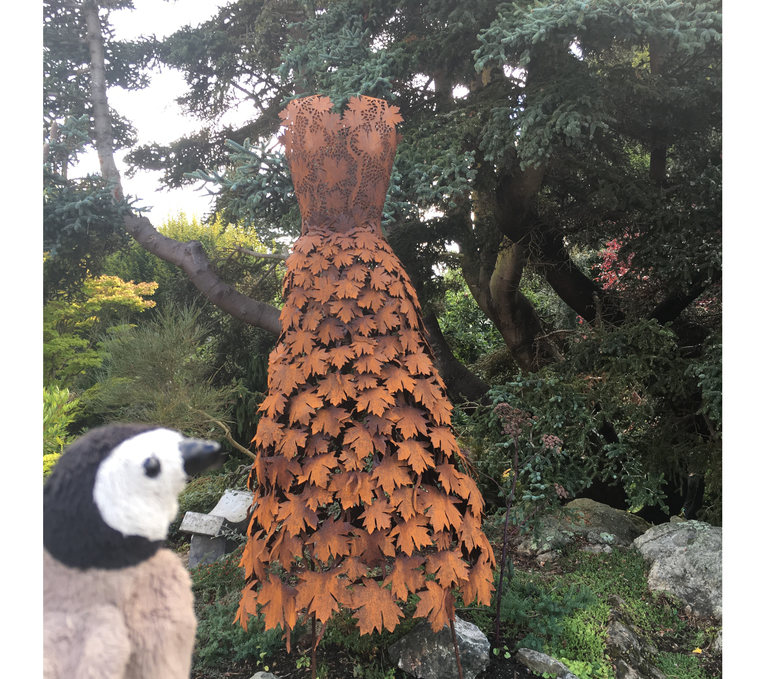 Bleeding Heart
This is the fourth statue by Bev Petow. The sign said "Steel – Rust patina and enamel paint constructed / deconstructed hand plasma cut 66hx46wx38d".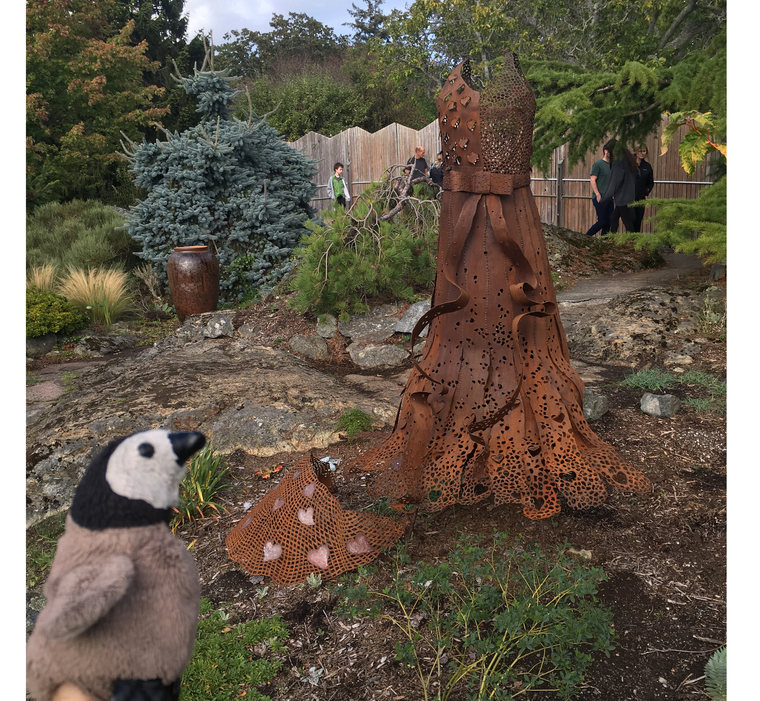 Gabrielle
This wooden statue Gabrielle is by Michael Dennis and is made from red cedar.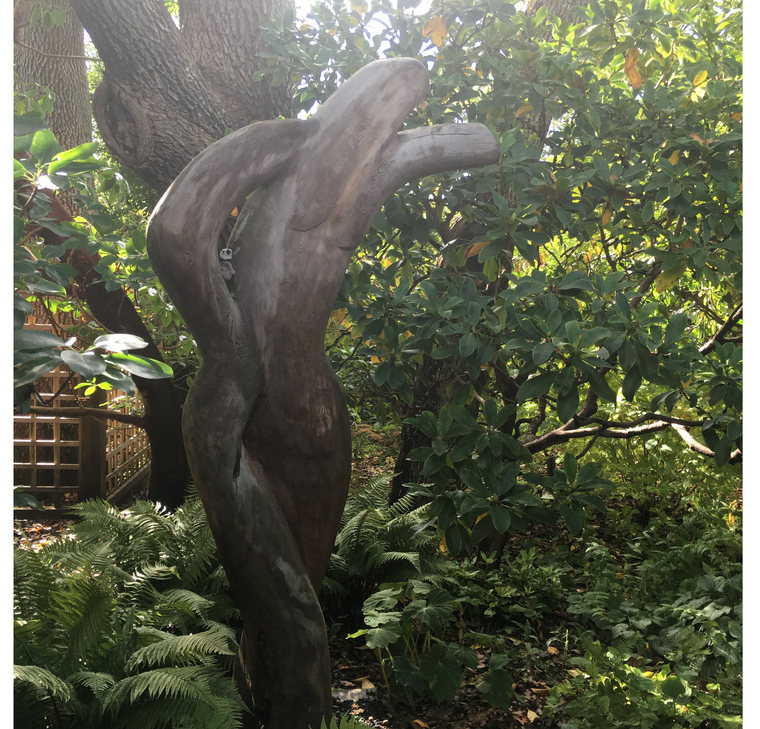 Conclusion
Take advantage of this beautiful green space.