My Dad designed a garden that flowers all year long. Vancouver Island, Canada is in the Pacific-Northwest rain forest. These photos are from the end of April.
Rhododendrons
His favourite shrubs were Rhododendrons because they're evergreen and have masses of bright flowers. When he lived in New Brunswick where winters are brutally cold with huge amounts of snow – he still managed to grow them. He had them together in an area where he could wrap them in burlap to protect them. He had mixed in a great deal of peat moss to make the soil acidic which they like.
All azaleas are Rhododendrons but not all Rhododendrons are azaleas. Azaleas have 5 stamens while rhododendrons (with a small r) have 10 stamens. Azaleas are generally shorter with small leaves. The following is a collection of rhododendrons and azaleas.
The garden was established in 1987.
This island has a Taxus Yew in the middle.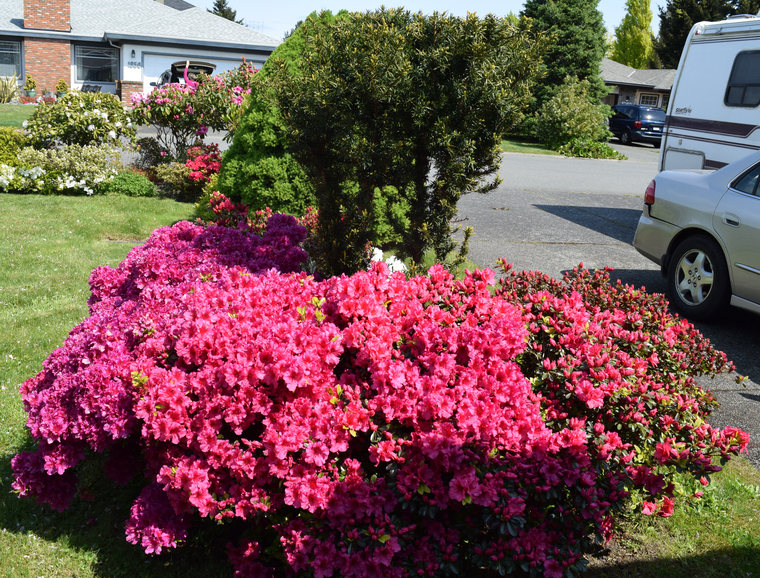 Close up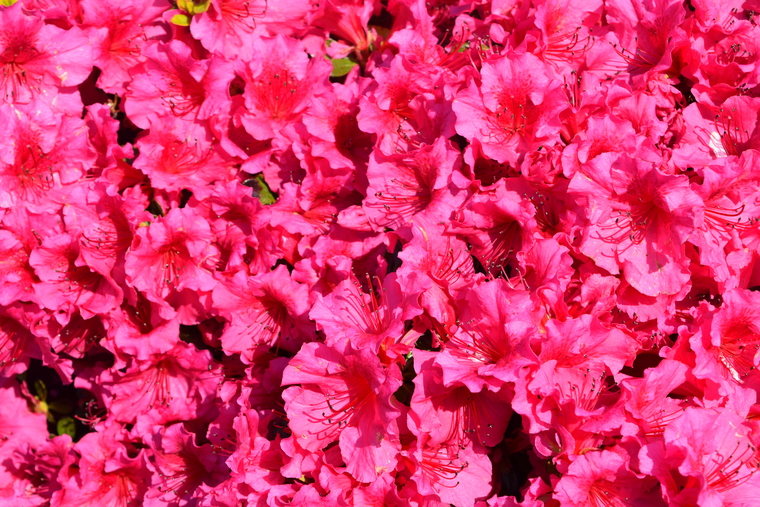 Next to the pink is the white.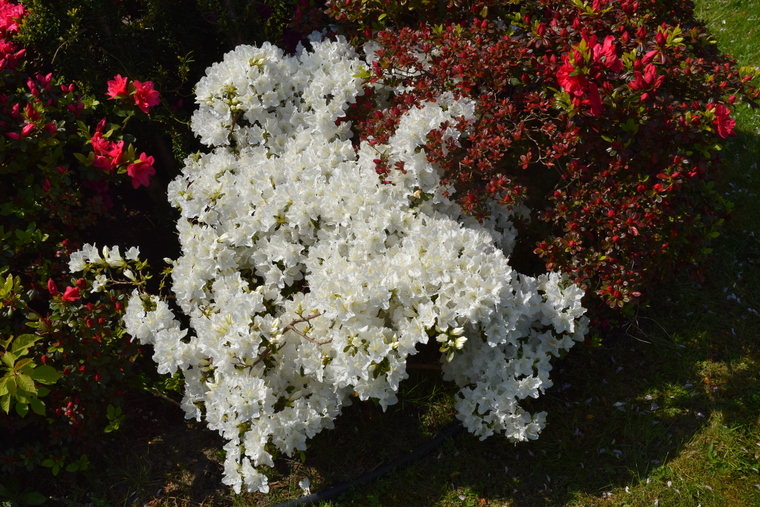 Close up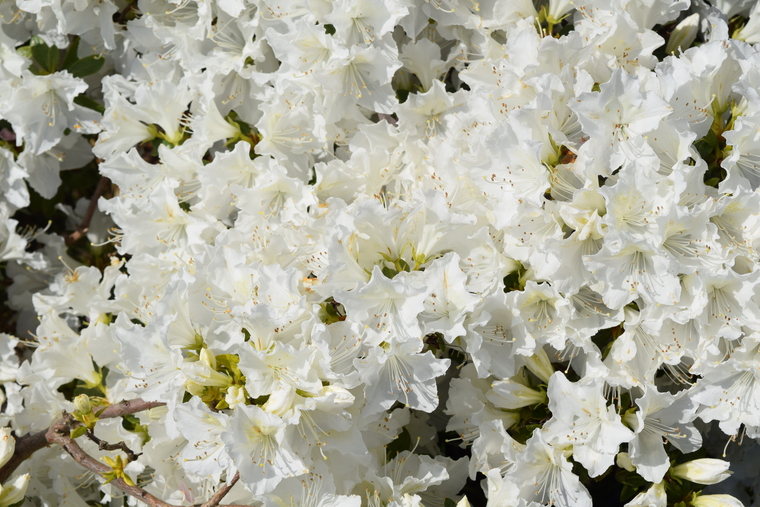 Bight pink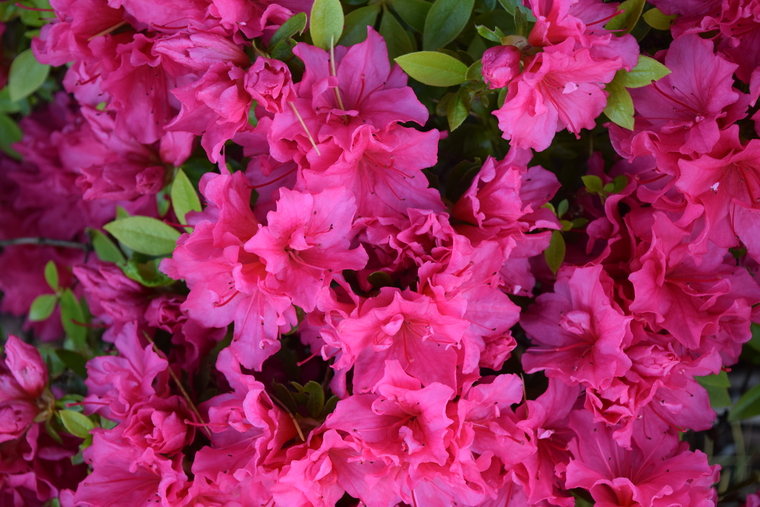 Pale Pink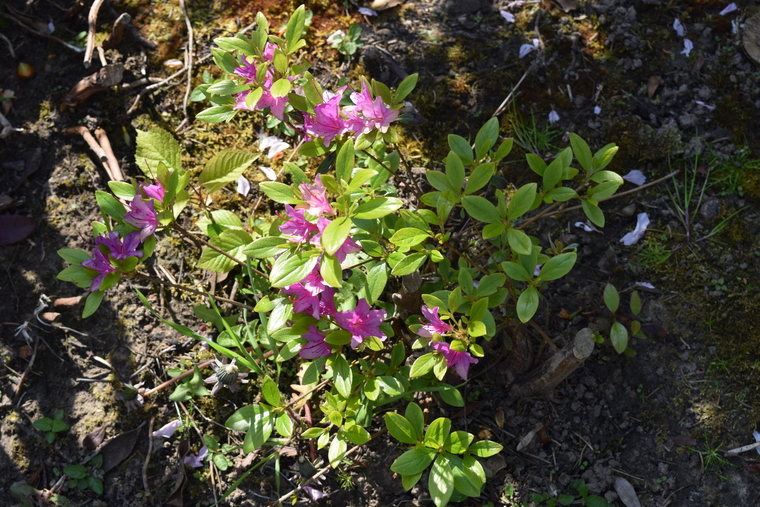 close up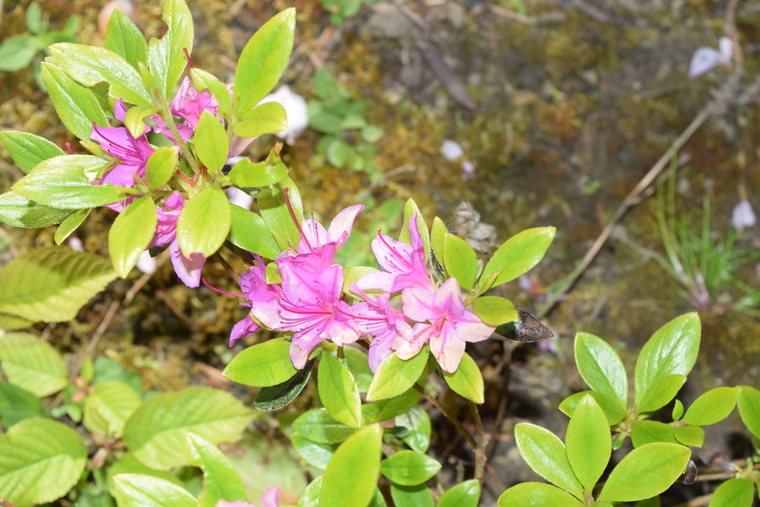 Red by window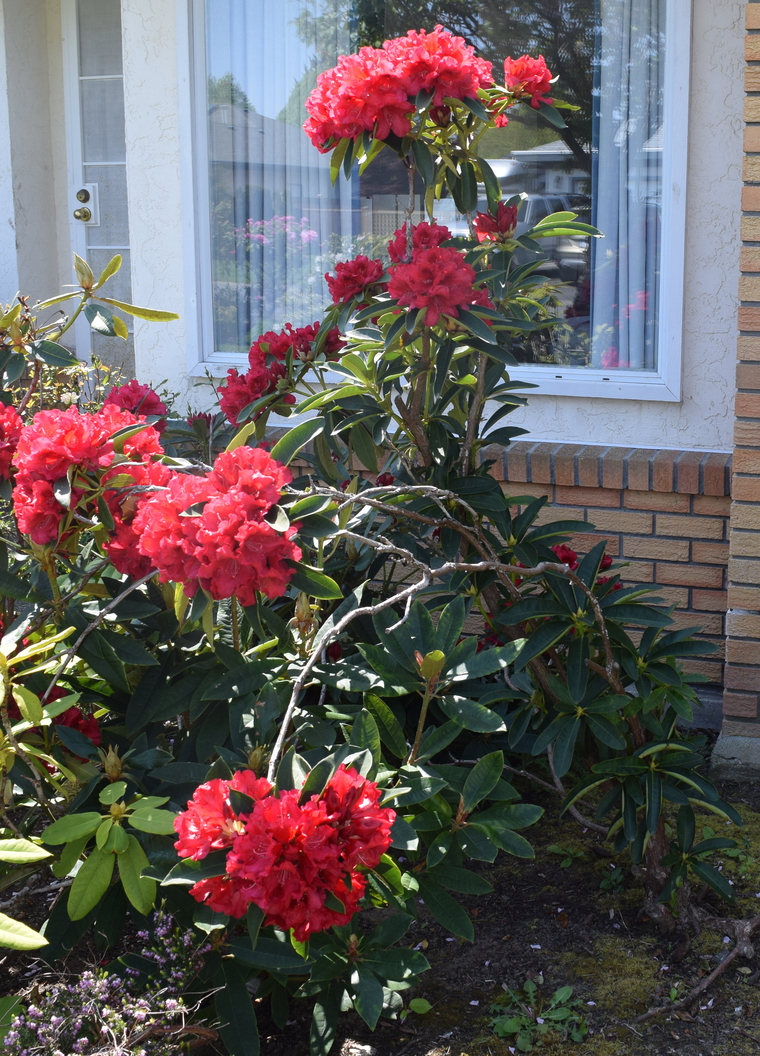 Red closeup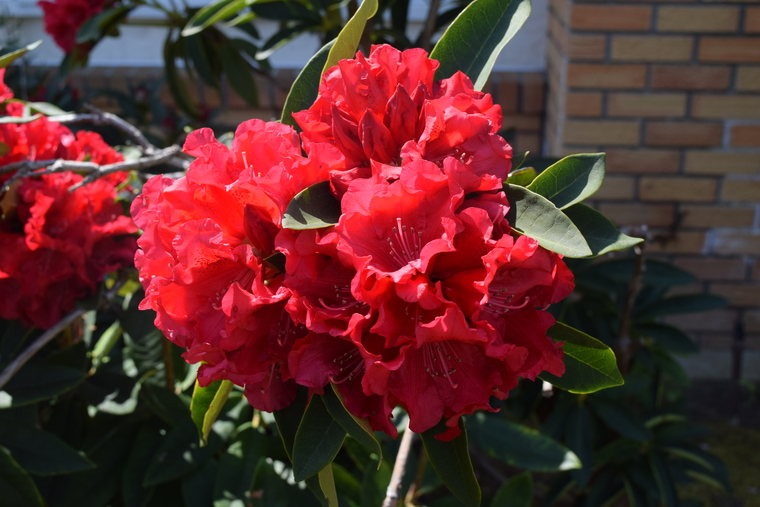 Fuchsia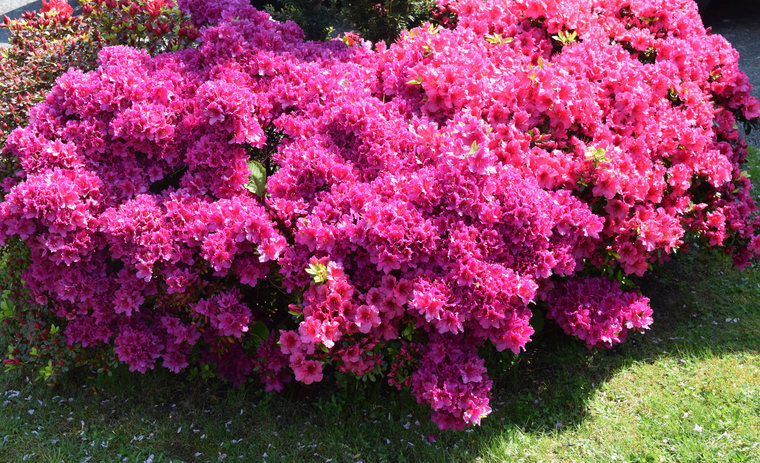 violet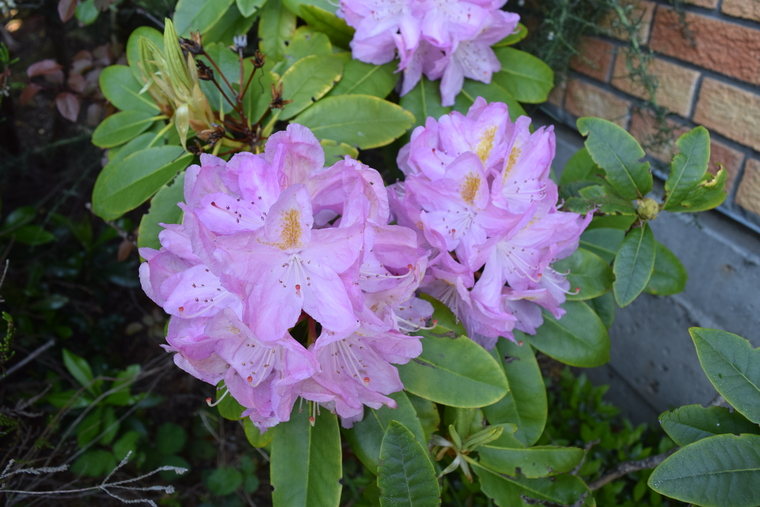 pink with pattern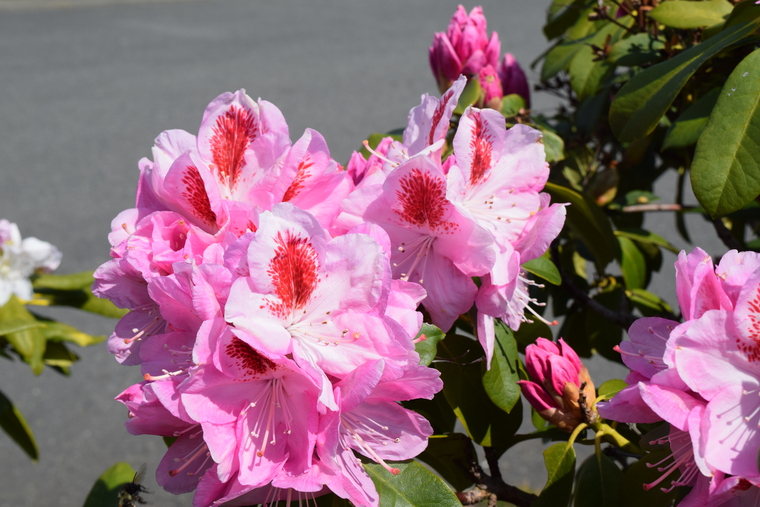 large white flowers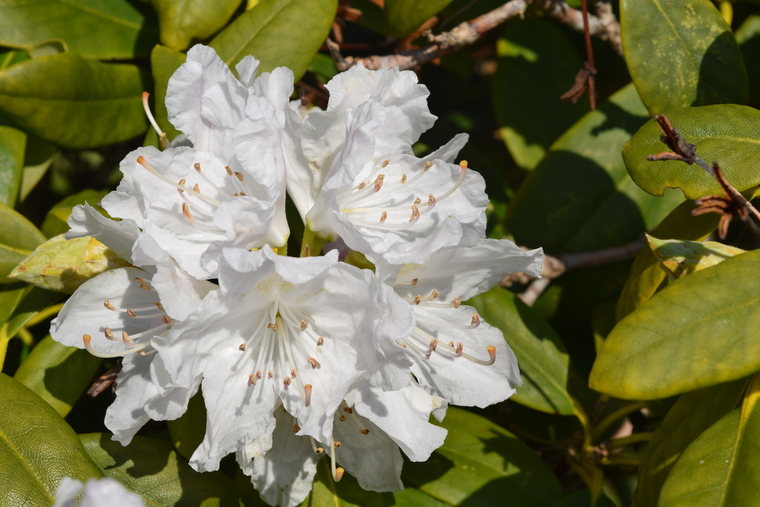 Windmill Palm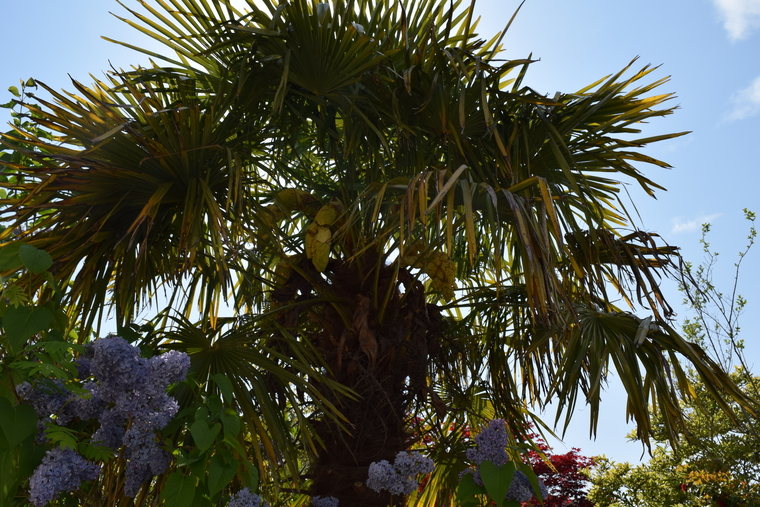 It has large yellow flower pods hanging from it.
Viburnum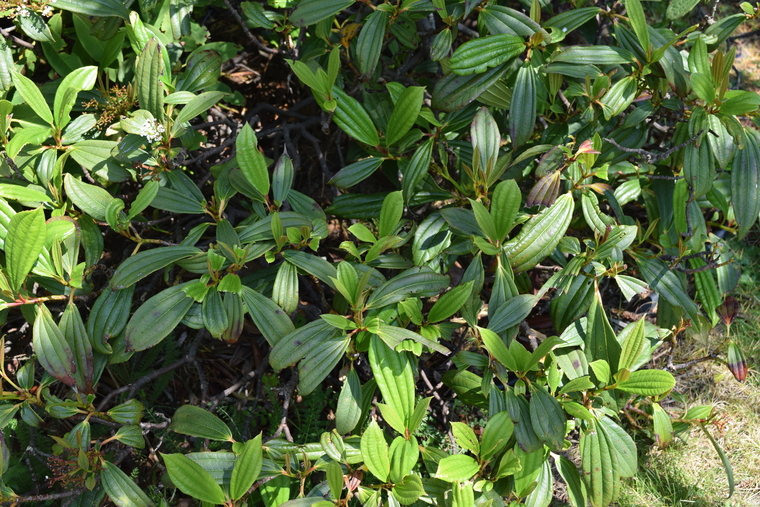 It's easy to tell because of its striped leaves.
Ilex Auifolium (English Holly) "Sparkler"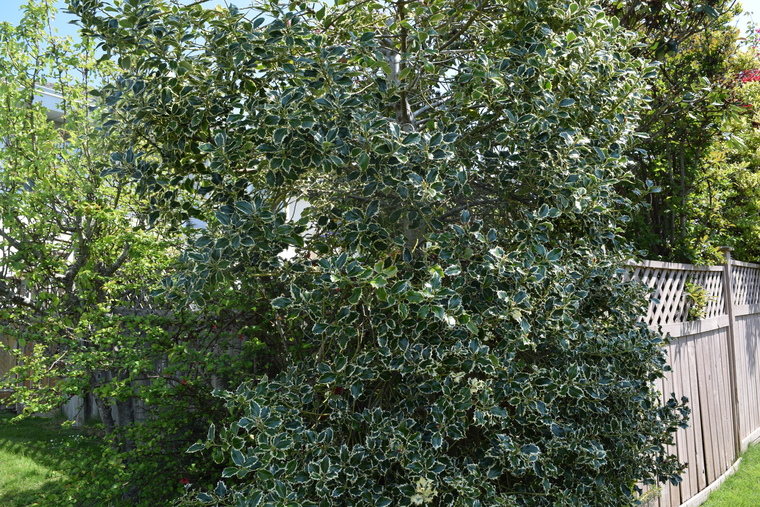 Holly close up
The berries show that this is a female holly. There is a male holly Ilex Aquifolium Mesefereae "Blue Angel" (Hybrid) on the far side of the vegetable garden.
Camellia Japonica "Firefall Red"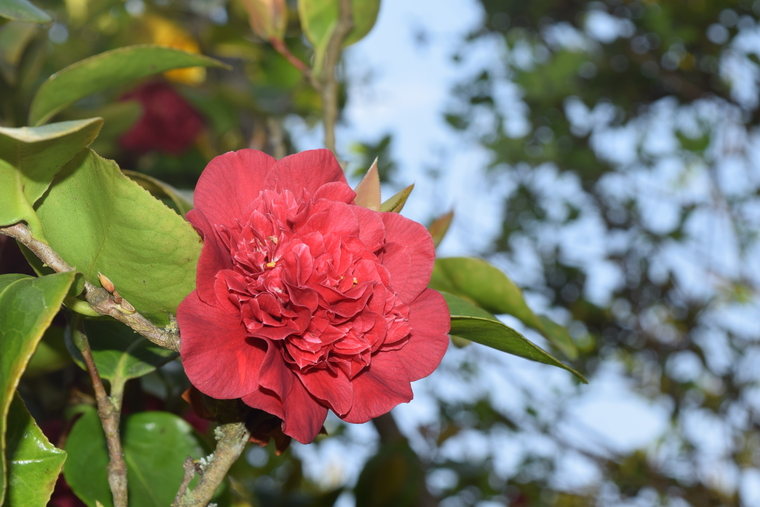 Blooms February/March so it's a bit faded now.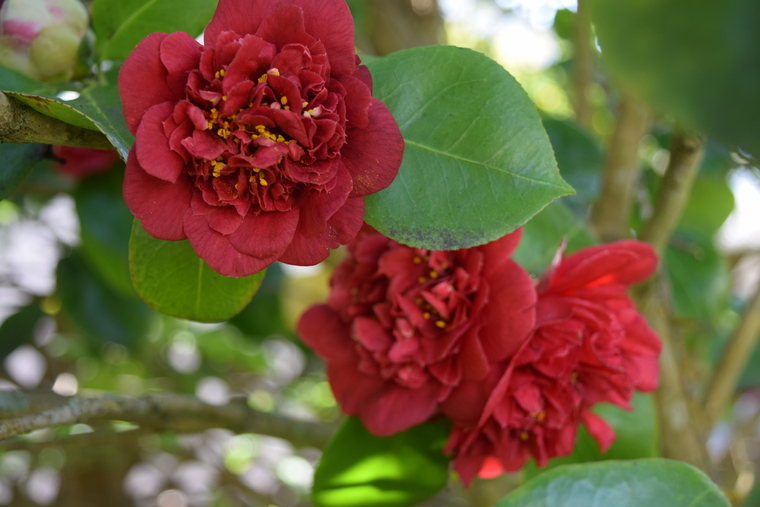 Bird's Nest Spruce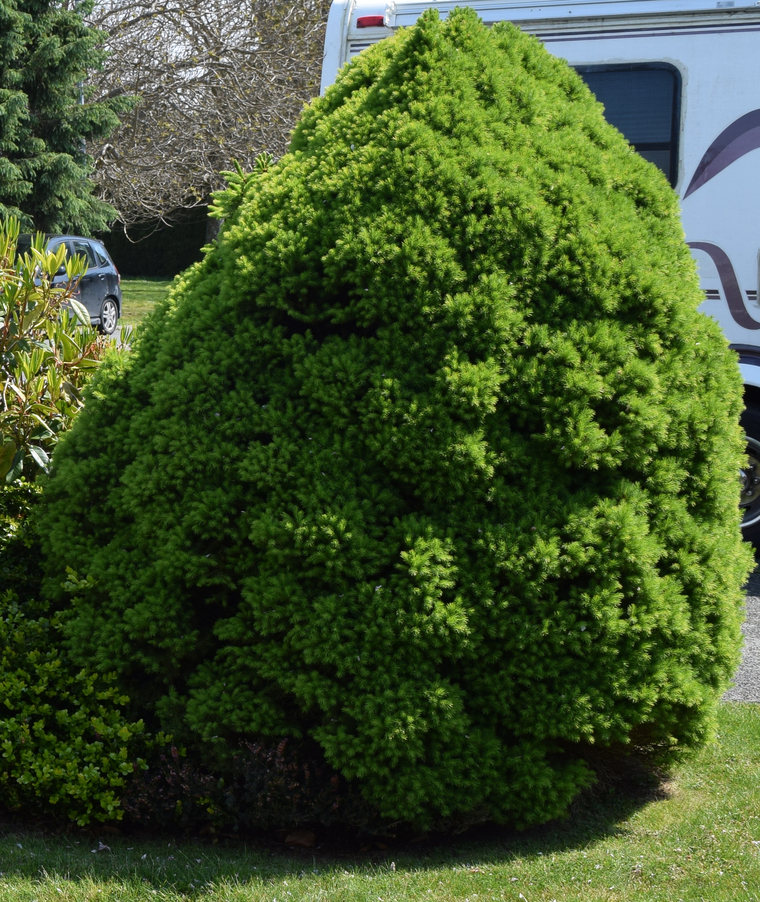 Plant Island by door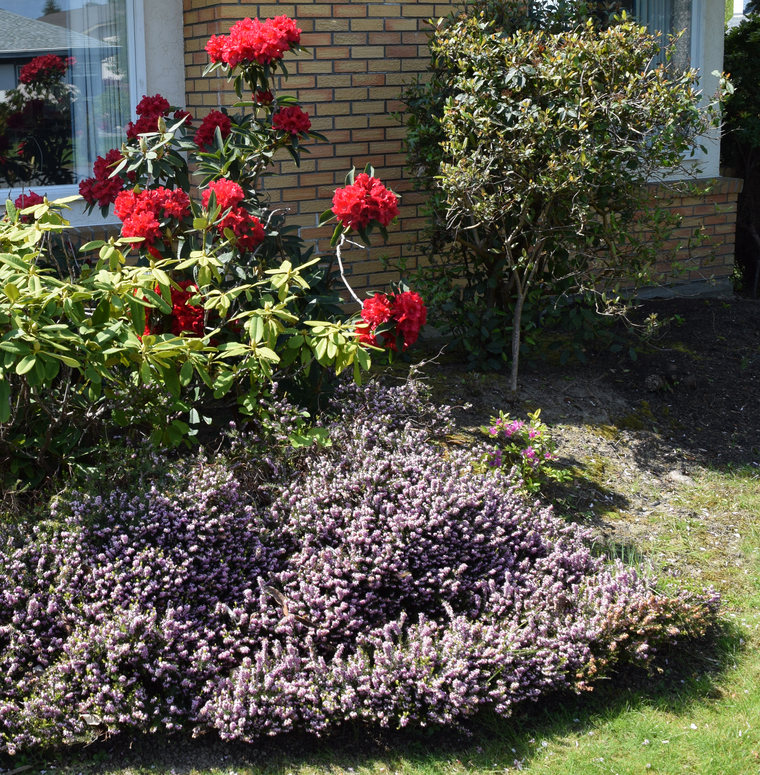 Heather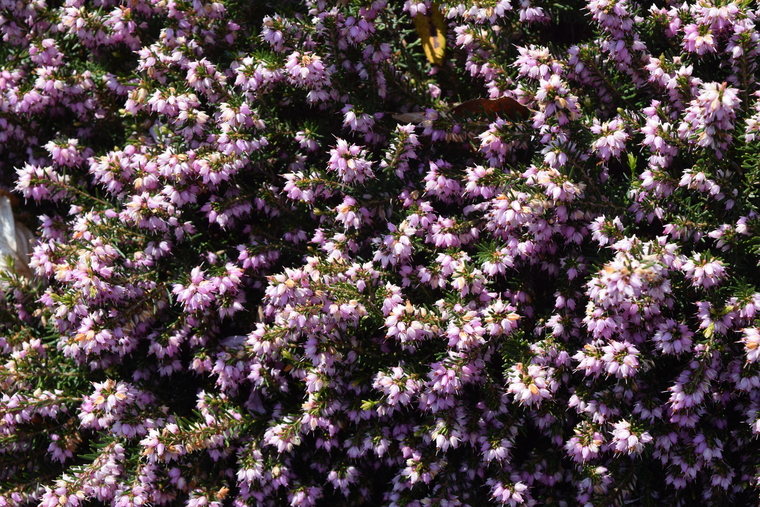 Heathers are related to Rhododendrons. They're both in the heath family.
Pieris japonica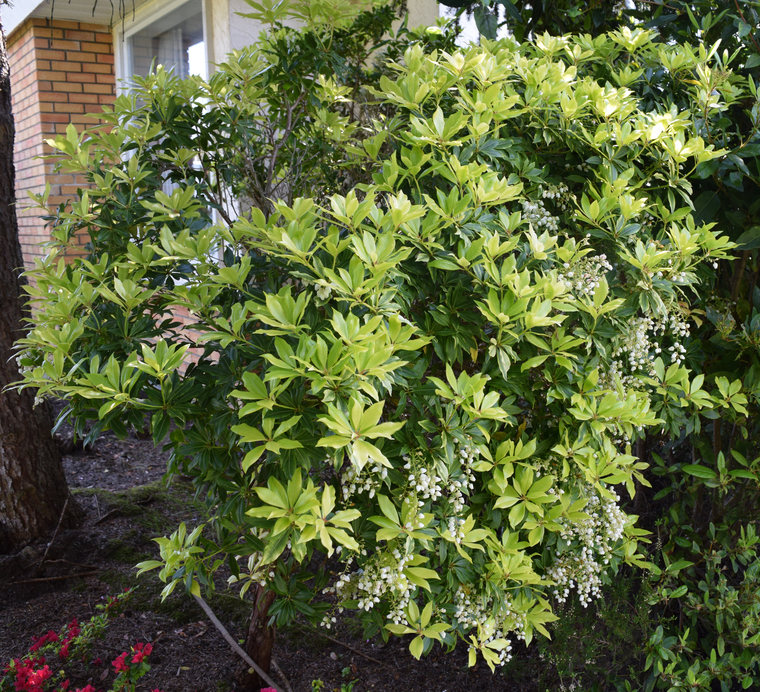 close up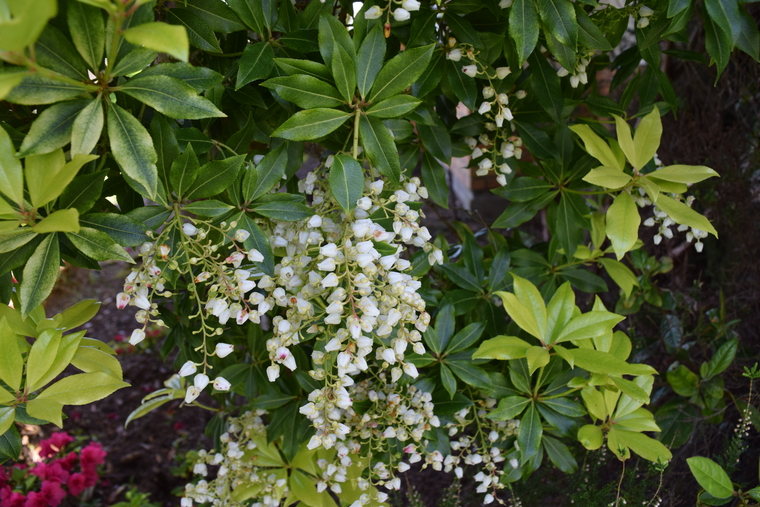 Tree Peony closeup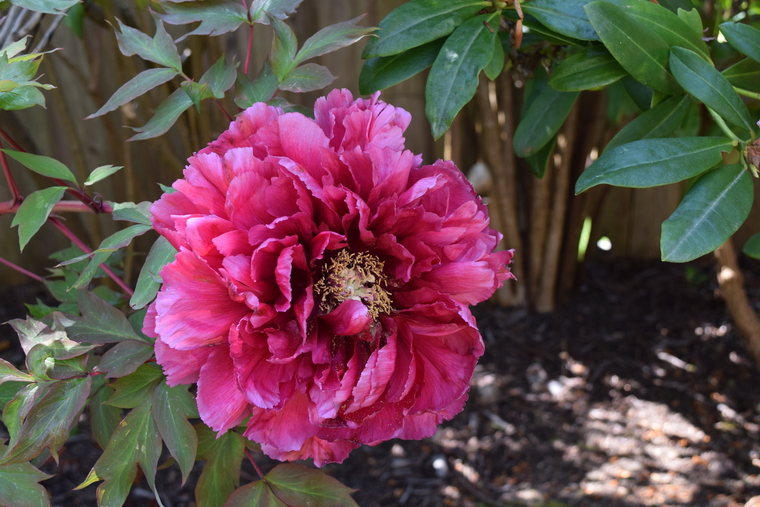 Cedrus deodara "Golden Horizon" & Blue Spruce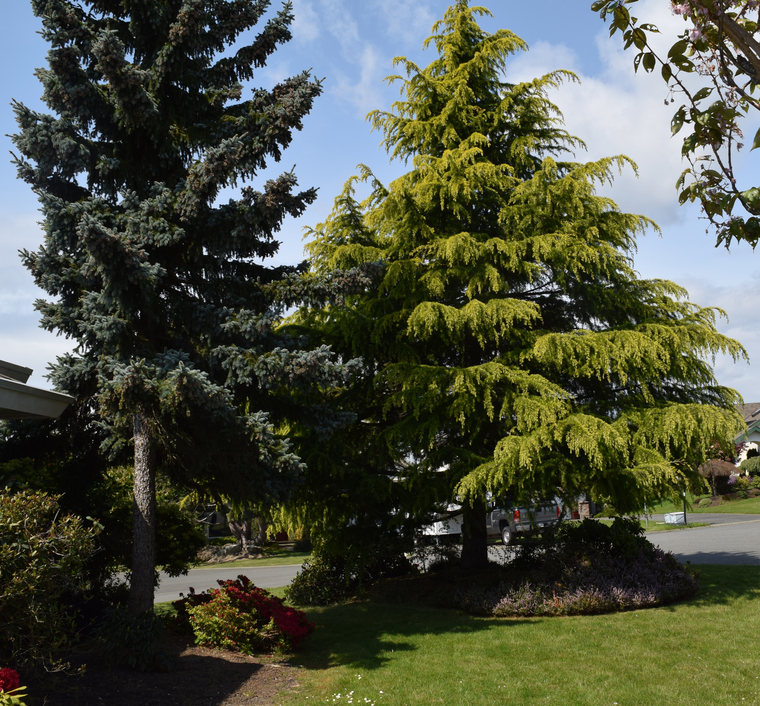 other side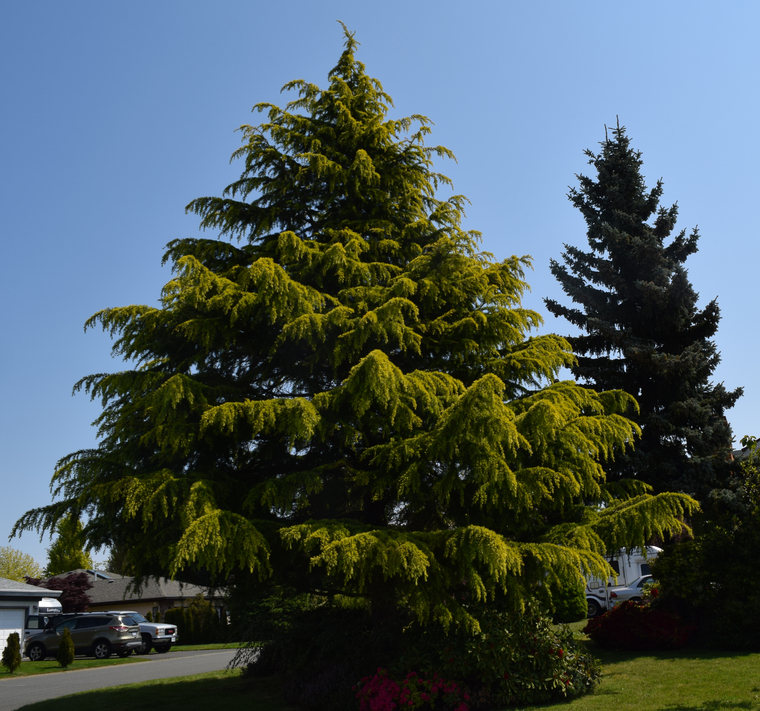 Close up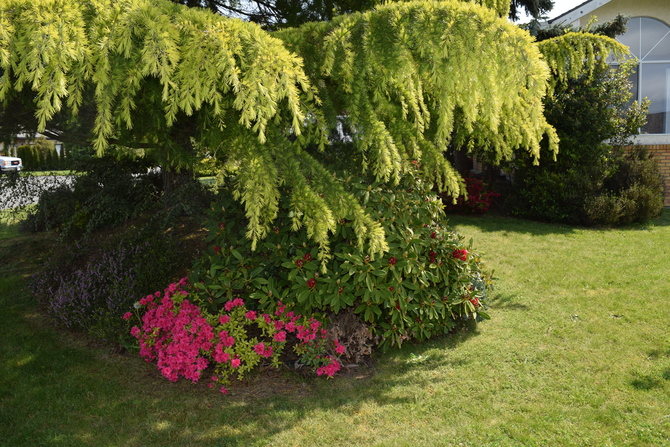 Purple Lilac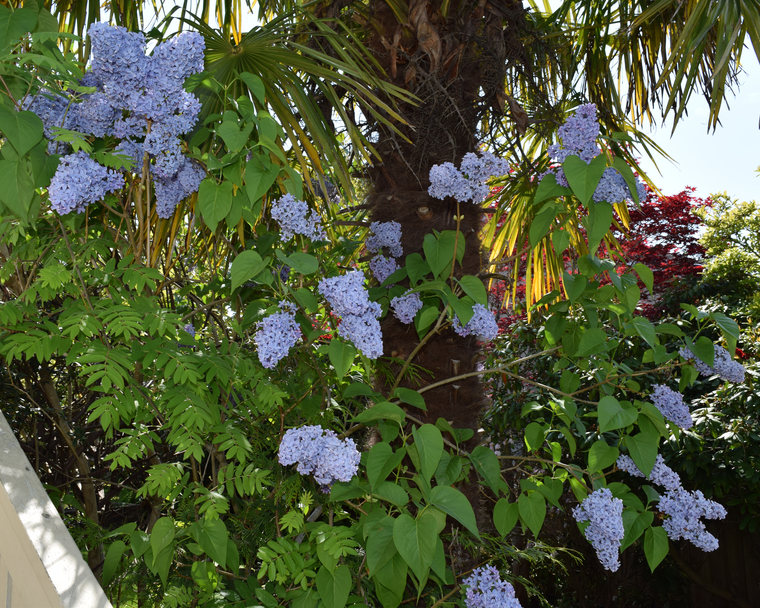 Purple Lilac close up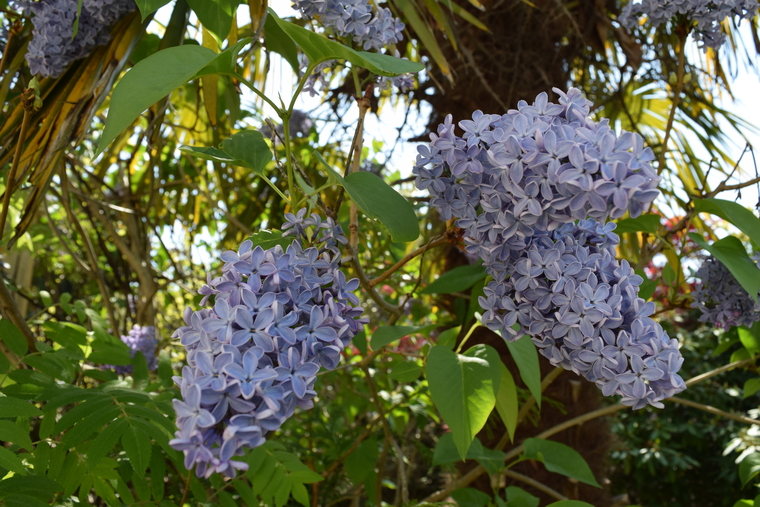 White Lilac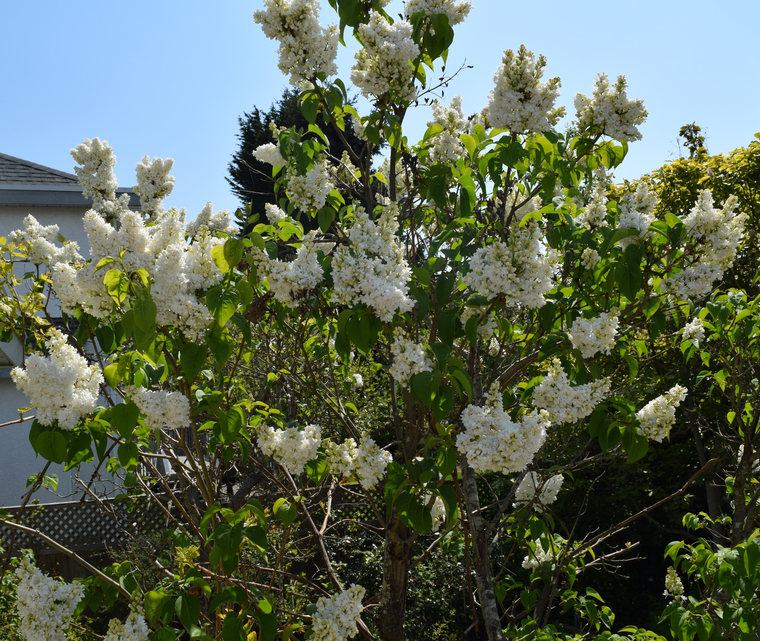 White Lilac close up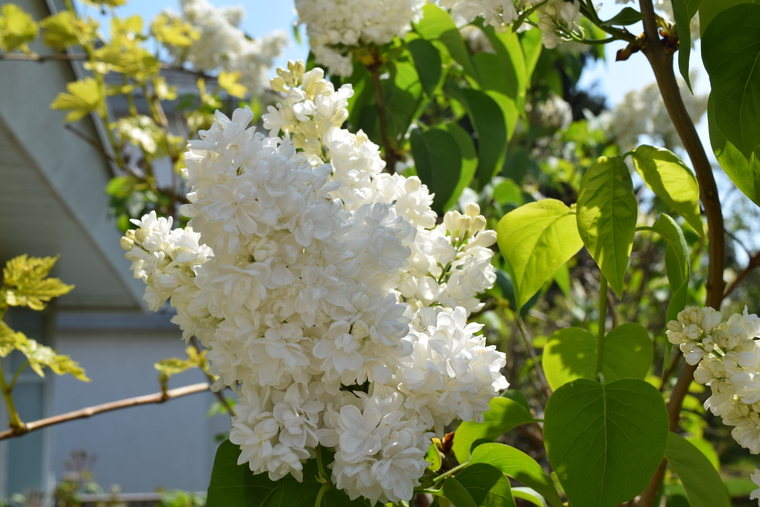 Sword Fern (You can see the hilt on each leaf where it attaches to the stem.)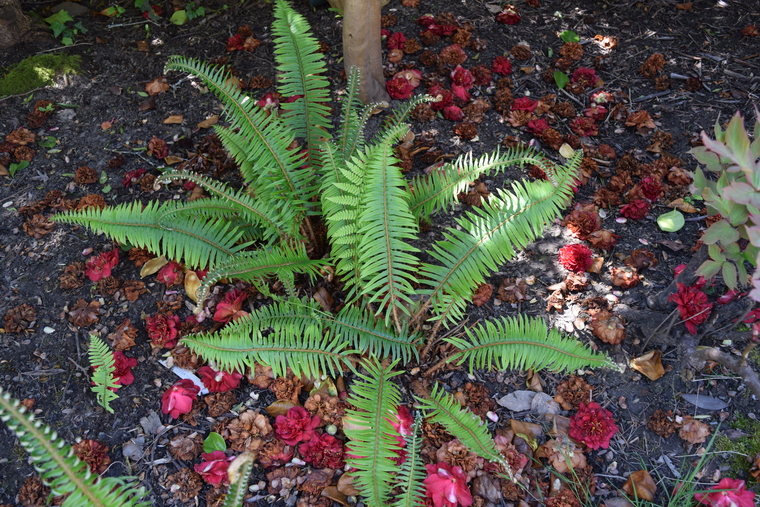 A different kind of Fern.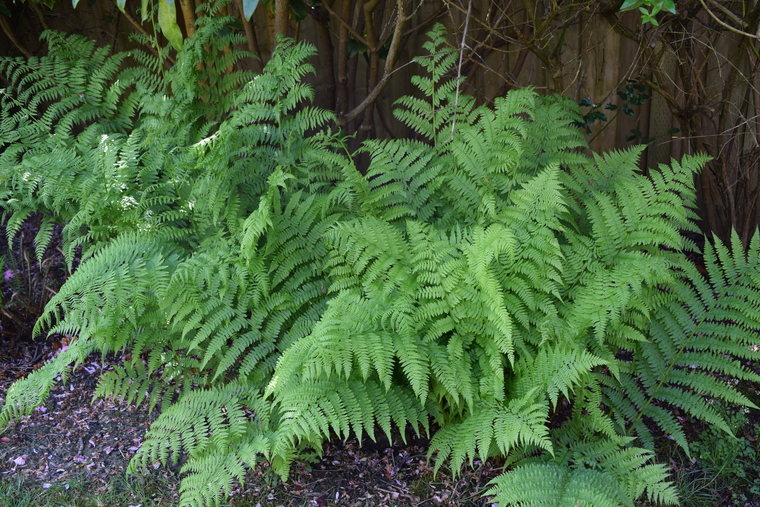 This last one looks like the Ostrich ferns in New Brunswick that get eaten when tightly furled as Fiddleheads.
Japanese Maple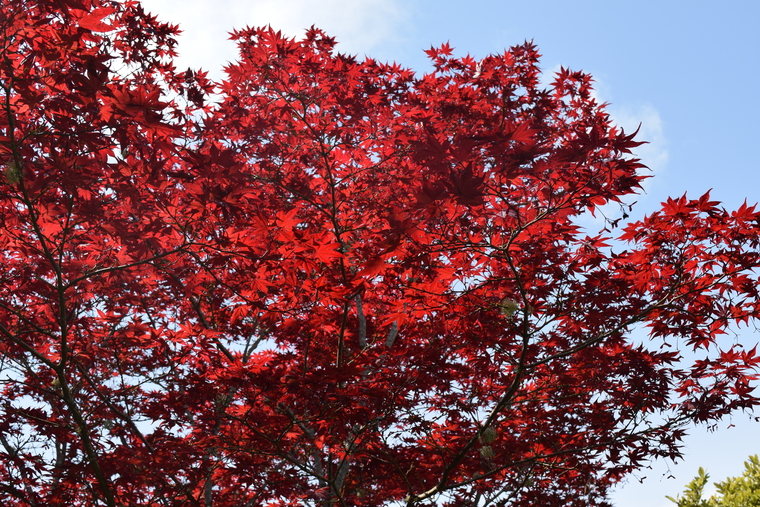 Japanese Maple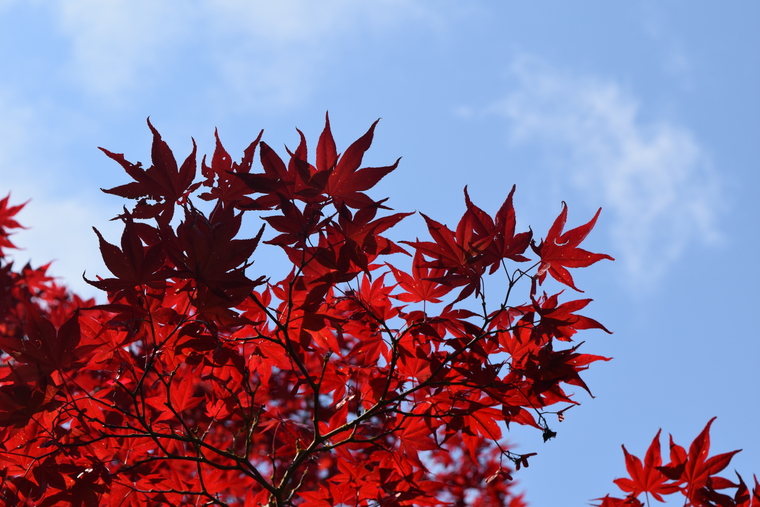 Deer love to eat Japanese Maples.
Eunonymous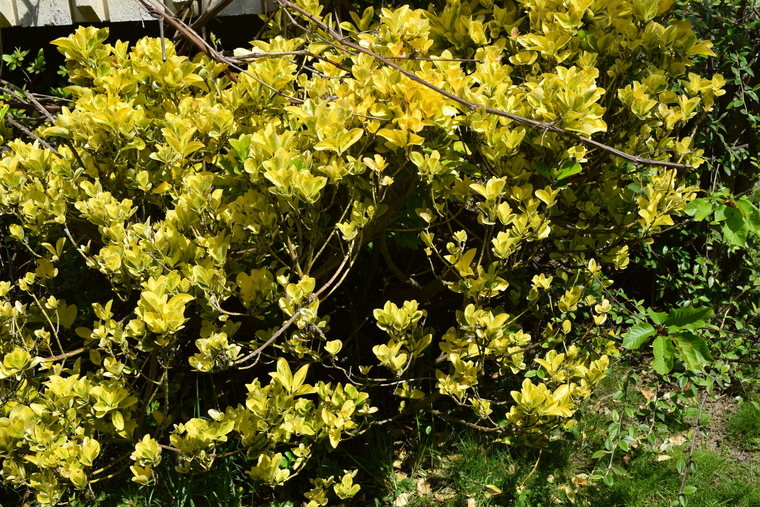 Eunonymous close up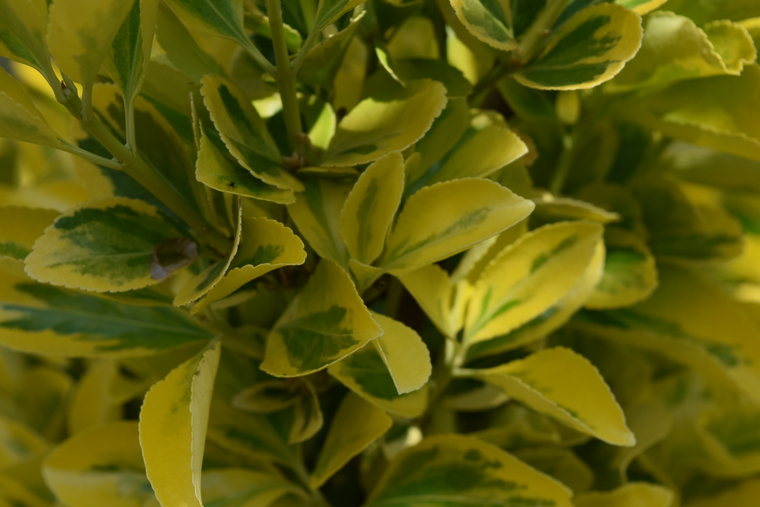 Pink Rosebush
Pink Rose close up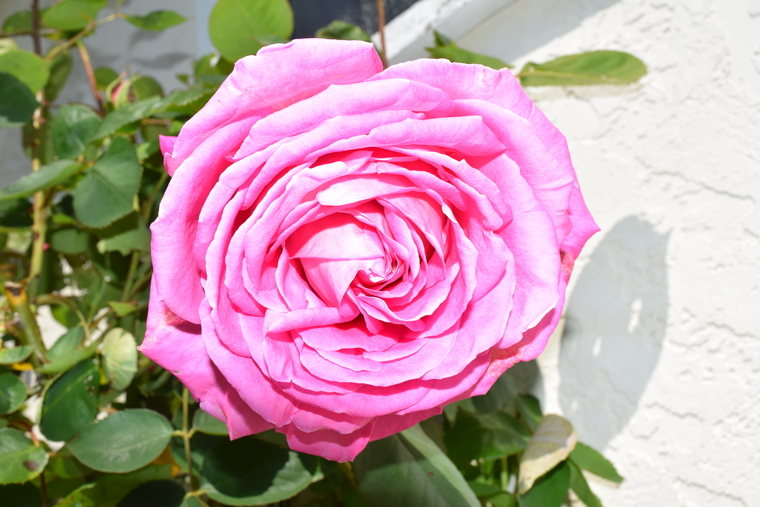 Red Rose close up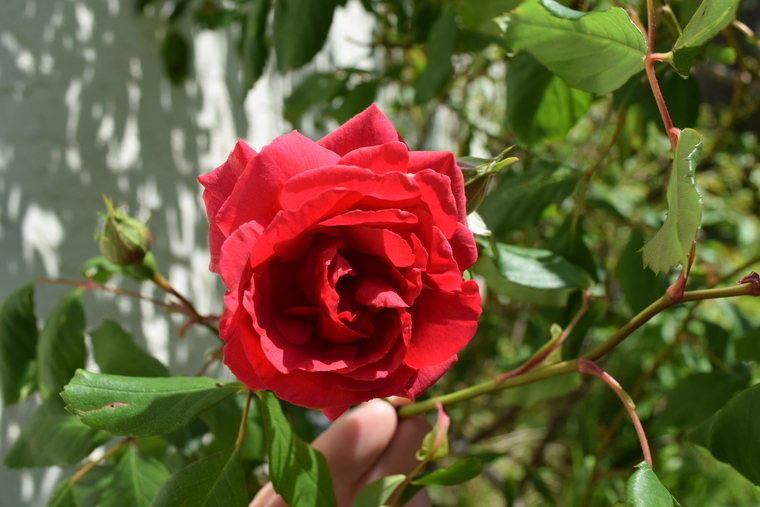 Deer (in a neighbour's yard)
Victoria, BC gardeners spend a lot of time finding out about the culinary preferences of the local deer population. Tall wooden fences and deer netting are top sellers here. Deer love to eat Hostas, Sumac, Pyrocantha (despite the long thorns), Japanese Maples, and tulips. They don't touch daffodils which is what I have along my driveway.
I'll try to post pictures of the garden in other seasons later this year.